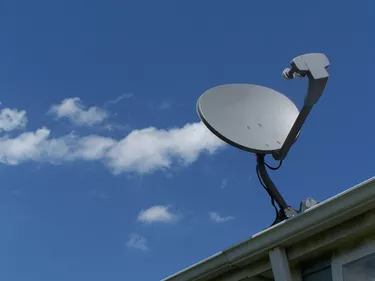 You have enjoyed your month's worth of Dish Network satellite service and now it is time to make a payment. One of the easiest ways to make a payment is by making an online payment on the Dish Network website. Not only will you save time, gas and energy by making your payment at Dish Network's website, but you be certain that your payment has arrived safely and on time.
Step 1
Gather important information. To pay your Dish Network bill online, you will need to know your 16-digit account number, located in the upper right portion of your bill. In addition, have your debit/credit card number or your checking/savings account and routing numbers available.
Step 2
Sign up for a Dish Network account online at the company's website. With a Dish Network online account, you will be able to access your account information, statements and payment history. Once registered, choose the "My Account" link. Then select the "Payment" link.
Step 3
Choose a payment method. Dish Network accepts credit cards, including Visa, MasterCard, Discover and American Express. It also accepts debit cards that have the NYCE, Pulse or Star logo on the back of the card. If you do not have debit or credit cards, you can use an electronic funds transfer or Green Dot MoneyPak.
Step 4
Enter a payment amount, either your account balance or a different amount. Then, enter your method of payment. Once you have entered all of your payment information, you will be able to review it before submitting your payment.
Step 5
Confirm your payment. Check to see that your payment has been credited to your Dish Network account by clicking on the "Account Information" link under "My Account."
Warning
Dish Network charges a $10 fee to your account for returned electronic transfer funds payments.