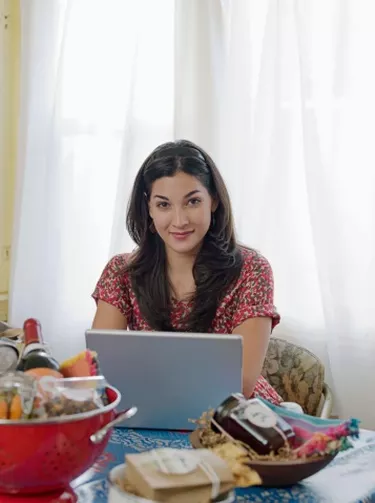 JCPenney department store credit cards are payable online, in person or through the mail. Each month when your monthly billing statement arrives in the mail you can choose to pay your balance in full or only pay a portion of the balance. JCPenney allows you to do either as long as your payment is at least the minimum monthly amount due. Your payment is posted to your account the same day you make your payment online or in person. Making your payment through the mail takes seven to 10 business days to post to your account.
Step 1
Visit the JCPenney website and log into your account. Enter your username and password and click on the "Pay My Bill" link on your account page. Choose the date you want your payment debited from your bank account and enter your bank account number, bank routing number and the amount you want to pay. Click "Submit" to make your payment. Keep a copy of the confirmation page for your records.
Step 2
Visit the customer service department in your local JCPenney store. Tell the JCPenney customer service employee you want to make a payment towards your credit card balance. Give her your name and other personal information she asks for. Pay your bill with cash, check or a money order.
Step 3
Mail your payment to JCPenney. Remove the payment stub from your monthly statement and include a check or money order payable to "JCPenney" in the amount of your payment. Mail your payment to:
GEMB P.O. Box 960090 Orlando, FL 32896-0090