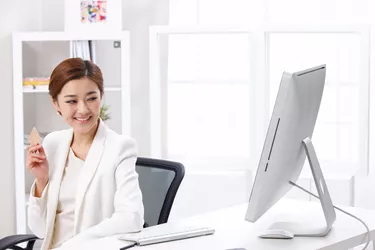 Missing a credit card payment is a big no-no if you want to keep your credit history clean and your credit scores high. One of the best ways to protect yourself from missing payments is to set up autopay online. Discover cards offer this feature, along with several others that help you make sure you make timely payments and protect your credit.
You can pay any amount on your Discover card by calling the Discover card payment phone number on the back of your card. When you call the number, listen for the "Make a payment" option and select that. You can make the payment using the tones on your phone, without having to speak with a human.
Provide the last four digits of your Social Security number.
Say, "Make a payment."
Say the amount you want to pay.
Confirm that you want to use the bank account on file (if you've set that up).
Choose to use another bank account. Provide the bank routing and account numbers if you use this step, and follow any other prompts.
If you want to make sure your payment went through and that you don't miss your payment deadline, ask to speak with an agent or associate. That person will take your information and process your payment.
You can register for a Discover card online account tied to your card. You can log in 24/7 to check your balance, payment due, due date, interest rate, balance transfer offer, credit score or to make a Discover payment posting.
Visit www.Discover.com.
Click on "Register Account."
Follow the prompts to create an account.
Look for an email or text that confirms you have set up your account.
You will need to have several pieces of information available to do this. You will need your credit number, expiration date and CVV number on the back of your card. Have your street address, zip code, phone number, date of birth and Social Security number handy so you can create your account.
Once your account is set up, you can log in and click on the "Make a Payment" button under your payment due date, or click the "Payments" button on the top of the page and navigate to your desired page.
If you have set up your payment information (your bank account), follow the prompts to make your Discover payment posting. You can choose to pay your full balance, your minimum payment due or another amount.
Now that you're in your account, set up communications preferences, such as receiving notices by text or email and your statements electronically or by snail mail. Check your credit score while you're there, as well.
You can also use your smartphone to pay via the Discover app. Visit the mobile app page at Discover's website. Follow the directions to upload the app to your phone. Once the app is on your phone, follow the directions to register your card and account and set up bank payments.
Once that's done, follow the directions on the app to make a payment, which will be similar to your choices at your online account. Look toward the bottom of your screen for the "Services" and then select "Manage and Cards and Devices."
If you receive paper statements in the mail, you can use the tear-off payment stub portion of your statement and the return envelope to mail in your payment. You'll need a postage stamp. If you get your statements delivered electronically, navigate to your account and open your latest statement.
Look for the Discover card payment address on your statement. Whether you are using a paper or digital statement, you might see two addresses on it. One is the address from which statements are mailed and the other is the payment address. Make sure you use the payment address or your payment might go to the wrong location and your payment might arrive late.
If you want to do more than just make a one-time payment from your online account or app, set up autopay. To set up autopay from your online account:
Find the "Payments" link at the top of the page and select "Automatic Payments."
Follow the prompts to set up automatic payments.
Look for an email that confirms you have set up automatic payments.
You will need your bank account information so Discover can draft payments from it. This will usually include your bank routing number and checking account number (you can find both at the bottom of one of your paper checks).
When you set up autopay, you can choose the date you want to make your payments each month. Select the due date, or a date that's one or two days before your due date if you want more of a cushion. You'll be asked to select how much you want to pay each month. You can choose to pay your entire balance each month (to avoid paying any interest), your minimum balance due or another number (for example, $100).
Follow the similar steps in your app if you want to use that method. You can also call the number on the back of your card and set up autopay with a live customer service rep. Your auto payments might not kick in for a few days, so Discover recommends paying your next statement payment due manually, then verifying that your auto payments will work from then on.
Don't Panic About Late Payments
Missed payments, which are those that don't arrive through your next payment cycle, can damage your credit score. In fact, payment history is the most important part of your credit score, making up 35 percent of your score, according to myFICO. Late payments (those that arrive late, but before your next billing cycle) are usually not reported to the credit reporting agencies by credit card companies.
You might have to pay a late fee if you make a late payment. If you haven't had more than one late payment during the past year, Discover will probably waive the fee. Call the number on the back of your card and ask to speak with a live agent. In addition to waiving your late fee, the rep can tell you if your late payment will be recorded and if it triggered an increased interest rate, as well as help you make a payment while on the phone.