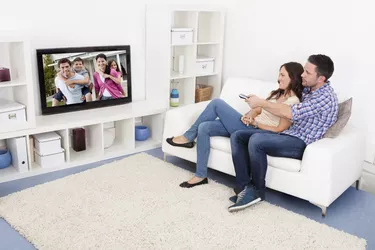 Customers using DIRECTV may find unauthorized charges on the account due to a billing error. DIRECTV has a payment dispute system to handle such circumstances. Before filing a dispute, make sure the charge is actually unauthorized and not a new fee or other legitimate fee.
DIRECTV Dispute Method
Visit the DIRECTV Payment Disputes link (see "Resources" below). The dispute process requires you to provide the credit card, debit card or bank account numbers for the charge at issue. Also, provide the DIRECTV account number, date and amount of the disputed charge as well as your contact information and an uploaded image of the bank or credit card statement showing the charge. Customers who don't want to use the online form can print and fill out the DIRECTV Fax Cover Sheet (see "Resources") and fax the completed form to 1-877-580-2148. Either dispute method will require at least 10 days before a response from DIRECTV.