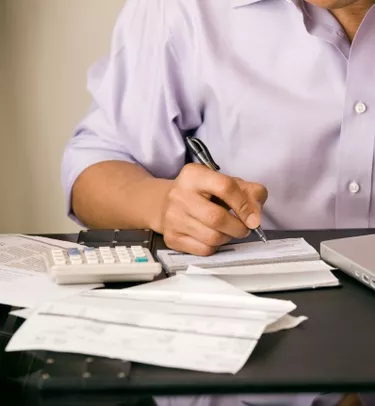 Most merchants use a check system called Telecheck to determine the worthiness of personal checks used by customers to pay for items. The Telecheck system allows merchants to scan checks electronically within seconds to find out whether the checks will be accepted or declined. When checks are declined, the check writers' personal information automatically gets stored in the Telecheck database. Find out whether your name is on the Telecheck system by requesting a file report or by phone.
File Report
Step 1
Submit a written request to get a copy of your Telecheck file report. Telecheck must provide customers with a free annual report, according to the Fair Credit Reporting Act.
Step 2
Prepare the following documents as proof of your identification: a copy of your state-issued ID card or driver's license, your Social Security number, a voided check from your personal checking account, a copy of your taxes with your current address or a utility bill and daytime phone number.
Step 3
Send your written request and all of the other required documentation to:
Telecheck Services, Inc. Attention: Consumer Resolutions-FA P.O. Box 4514 Houston, TX 77210-4514
Request by Phone
Step 1
Go to the First Data website at firstdata.com and click the "Consumer Contact" link located under the "Consumer Support" section.
Step 2
Call 800-366-1048 located under the "Returned Check Collection" and tell the customer service agent that you are calling to check to see if your name is listed in the Telecheck system.
Step 3
Give the customer service agent your personal information to verify your identity, such as your driver's license or Social Security number. The agent will verify whether your name is in the Telecheck system.
Tip
When calling the "Returned Check Collection" department, you must answer all questions asked by the customer service agent in order to receive requested information.