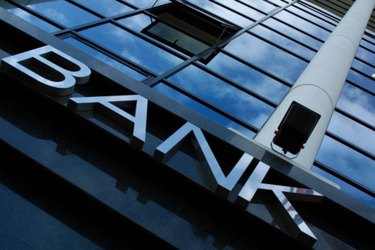 When you open a checking account, you receive paper checks that can be used to make purchases and pay bills. The check is written out to the recipient and includes the dollar amount and your signature. A canceled check is one that has gone through the process of being written, deposited and paid to a receiving vendor. You can obtain canceled checks by calling your bank, printing the documents from your bank website or going into your branch.
Request by Phone
Step 1
Order canceled checks by telephone. Decide the date range and the check numbers that you will need to obtain.
Step 2
Locate your bank or financial institution's customer service telephone number, which is usually found on your bank statement. Call the customer number and give the representative your checking account number.
Step 3
Advise the banking representative that you would like to request a copy of your canceled checks and give the date range along with the check numbers. Ask the representative when you can expect to receive the copies of your canceled checks.
Request In Person
Step 1
Request canceled checks by going into your bank. Arrive at your local bank or financial institution with your photo ID and account number.
Step 2
Ask to speak to a personal banking representative.
Step 3
Ask the personal banker if you can obtain a copy of your canceled checks. Most financial institutions will print out a copy of your canceled checks and give you a history of your bank statements immediately.
Print Canceled Checks Online
Step 1
Visit your banking website and log in to your account.
Step 2
Select the link to view your checking account information. Locate the image icon of the check you would like to print in the previous transaction section.
Step 3
View the images of the checks you would like to print and click the "Print" option to have the image printed.
Things You'll Need
Checking account number

Telephone