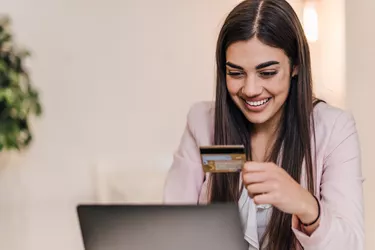 Chase Bank allows you to monitor your checking account online. You can order checks, both personal checks and business checks. You can avoid going into a Chase branch with online banking.
Although you may often use a debit card or credit card, checks come in handy. And being able to view your canceled Chase Bank checks online is convenient.
Where to Find Deposited Checks in the Chase App
You'll first need to know the account number to find deposited checks in the Chase Bank app. Once you have your checking account number, you're ready to start. Whether you're looking for business checks or personal checks, the process is the same.
Go to the bank account page and choose the Chase account tile you want to review. A list of transactions will appear.
Select the images next to the checks or deposit slips you want to examine. You will be able to view the front and the back of the Chase Bank checks.
View deposit slips and any corresponding checks as well. Your Chase bank account will only show the checks and deposit slips once posted.
How to View Images of Deposited Checks
Direct deposit is quite common, and checking your bank account for deposit slips and cleared checks is good for personal finance. The Chase website lets you view images of both business checks and personal checks. To begin, you must have your account number.
Choose the checking account number you wish to view. There will be a list of transactions.
Click on the Chase Bank check number or deposit slip that you want to view. You'll be able to view the front and back of the Chase checks.
If there is a direct deposit, you can view the deposit slip and the check.
In addition, you can select "check printing" if you wish.
How to See Checks You've Written
If you need to go into your checking account to search for a check you've written, the Chase Bank online banking app makes it easy. You'll need your account number, which will work for personal checks and business checks.
You might want to have your checkbook handy so that you can see when you wrote the check, but if you don't have your checkbook, you'll still be able to find it online.
You can filter the checks. Choose the correct checking account and use the "search" feature. You'll be able to enter the approximate date the check was written, the amount and check number.
If you're looking for multiple checks, you can receive a maximum of 150 Chase Bank checks per search.
How Long Does Chase Retain Records of Check Images?
Chase Bank retains images online for your checking account. But the Chase account has a limit. The images are kept online for ​three years​. If you need a check copy after this, you must order it from Chase Bank.
How to Print a Record of Check Deposits or Get a Copy of a Deposited Check
Once you've chosen the correct checking account number online, you can select the Chase checks you wish to examine. If you want a printed copy of Chase Bank deposit slips or checks, you can select print checks. The deposit slips and checks are then printed. You can also save the deposit slips and checks in PDFs.
FAQ About Checking Accounts at Chase Bank
A checking account is a significant part of the personal finance plan. And having access to checks when needed is imperative. But does Chase Bank offer free checks? And what other checks does Chase Bank offer besides personal checks?
Does Chase Checking Offer Free Checks?
When you reorder new checks, depending on the checking account you select, you may qualify for free checks.
The Chase Bank Premier Plus checking account offers free checks. When the checkbook is empty, you'll have your choice of check designs available when you reorder. You can reorder these new checks on the Deluxe website. To order paper checks, you'll need your routing number and bank account number. New checks will arrive in ten to 14 business days.
Can I Order a Money Order, Cashier's Check or Counter Check?
You may know how to order checks from Chase, but like many banking service providers, there are some checks that you'll have to go into the branch to order. For instance, you cannot order money orders online. Instead, you must go to a Chase Bank branch. You must also visit a Chase branch if you want a counter check.
You can order cashier's checks from Chase Bank online, or you can visit a Chase branch.