Credit card issuers often send convenience checks in the mail for cardholders to use in place of their credit cards. Convenience checks look similar to bank checks but are issued by the credit card company instead of the bank. The main difference between using a credit card company check and a bank check is that credit card check amount is added to your credit card balance, which you pay interest on if you do not pay off your credit card balance in full by the due date.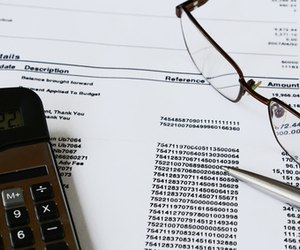 Step
Acquire credit card convenience checks. Credit card companies periodically send convenience checks to cardholders. If you do not have checks from your credit card issuer, contact the credit card company at the toll-free number listed on the back of your credit card or on the credit card statement to request a set of convenience checks.
Step
Write the check. Once you have the convenience check, fill it out as you would a bank check. Write in the date the check is written, whom the check is payable to, the amount of the check and your signature.
Step
Mail the check. Once you have completed the check, slip it into the bill payment or other envelope to send the check or hand it to the institution or person you are paying in person.