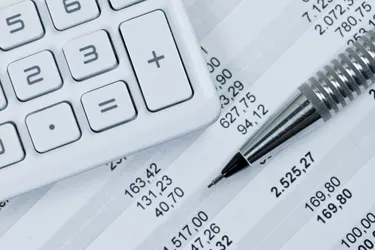 Transactions made through the automated clearinghouse system enable digital payments to be drawn from accounts held at banks or credit unions. If there isn't enough cash in the account to cover the payment, the denial of the demand for money may be returned through the ACH system to the originator. If that happens, the account holder can be hit with a charge for non-sufficient funds.
Approval Prior to an NSF
Unlike processing a credit card charge, the only verification that takes place when an ACH transaction is initially entered into the system is that the routing and the account numbers are accurate. The determination that the account cannot meet the demand for payment takes place when the processor of the transaction tries to debit the account, which usually occurs one business day after the payment was entered in the system. The financial institution then will charge the NSF fee to the offending account.
Example: Automatic Payments
For an illustration of how this works in practice, say that a customer of a utility has set up automatic payments for monthly bills, which are processed through the ACH system and debited from the customer's checking account.
As scheduled, the utility enters the amount of the bill, as well as the routing and account numbers of the customer's checking account.
The account numbers are verified as being correct, and the demand for payment is sent to the central processor.

On the next business day, the processor transmits the order to the bank to debit the checking account, but the bank denies the payment due to non-sufficient funds.

The bank charges the NSF fee to the checking account.

The processor transmits the information of the denial of payment to the utility company that originated the payment request.
ACH Overdraft Versus ACH NSF
An ACH overdraft, as well as the resulting fee, occurs when an ACH debit results in a negative balance in the checking account. Generally speaking, a bank will not allow ACH transactions to create a negative balance and will deny payment unless the customer has signed up for overdraft protection. While the fees for ACH overdrafts and NSF returns usually are similar, having overdraft protection may avoid the inconvenience and negative ramifications of NSF returns.
Tip
NSF charges can add up quickly, especially when automatic bill paying sends out multiple ACH payments over a short period of time. To avoid these charges, review your account on a regular basis.