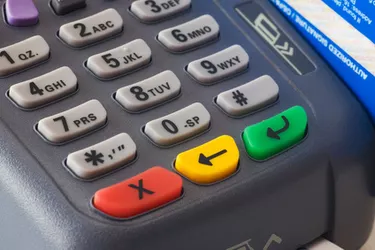 ACH stands for Automated Clearing House, which is a processing network for electronic payments. It is commonly used by banks and financial institutions in the United States for transferring funds and debiting banking accounts. The National Automated Clearing House Association (NACHA) requires your financial institution to abide by specific rules for ACH reversals.
Affidavit
When requesting your bank to reverse ACH transactions, you are required by law to fill out an affidavit. However, NACHA now refers to the term for affidavit as "a written statement under penalty of perjury." This more accurately describes the requirement and penalty if you are found falsifying information in that written statement.
No Fees
When your financial institution processes an ACH debit reversal, it cannot charge you a fee. According to Regulation E, a set of federal banking rules, it is unlawful and should be reported immediately to the NACHA and other federal banking authorities. The money should be simply reversed after you fill out the affidavit or written statement.
Notice of Error
As a consumer, you have 60 days from the date your financial institution sends your periodic statement to bring the transaction error to their attention. Notification after this 60-day period does not guarantee a reversal; you may forfeit your right to dispute that charge. Within 10 days of receiving your written notification, the financial institution is responsible for investigating the matter.
Additional Documentation
Your banking institution may ask for additional documentation or clarification in writing. If your bank requests more information about the disputed charge, you will may have up to an additional 60 days to submit further documentation. However, as a consumer, staying on top of the matter and submitting all required paperwork in a timely manner is vital to a smooth and quick investigation.