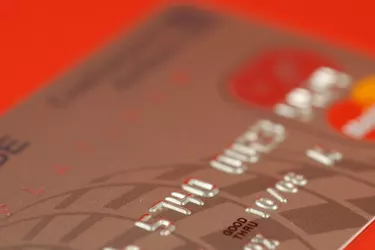 If you have a recurring or one-time payment about to be charged to your Master Card and you no longer want to make that payment with that card, you can stop the payment. Master Card allows you to stop payment on such charges as long as you follow the instructions for doing so and pay a stop-payment fee.
Step 1
Call the party that is charging a payment to your Master Card account. If this is a recurring Master Card charge, the phone number for the charging company is typically on your credit card statement. If this is a one-time charge that hasn't yet appeared on your bill, you typically can find the phone number on your receipt. Ask the customer service representative to stop the payment. You'll need to provide the credit card number, expiration date, billing ZIP code and three- or four-digit security code on the back of the card.
Step 2
Call the financial institution that issued the Master Card. The phone number should be at the top of your credit card statement and on the back of the card.
Step 3
Tell the customer service representative that you want to stop payment on a Master Card charge. You'll need to provide your account number, billing address, name, phone number, the answers to any account security questions, the name of the party issuing the charge and the amount of that charge.
Step 4
Tell the customer service representative whether the payment you are stopping is a one-time charge or a recurring charge. Master Card has a separate program for each type of charge, and the customer service representative will need to know which program to use.
Step 5
Write down the confirmation number the customer service representative gives you. She will also tell you the amount of the stop-payment service fee, which will appear on your next monthly statement.
Tip
Stopping a payment through the party charging your card typically costs less than stopping a charge through your financial institution.
Things You'll Need
Master Card number

Name of the party that is charging your card

Amount of the charge you wish to stop