If you suspect a charge has been incorrectly billed to your credit card or you need to request a copy of a sales draft for your records, you can contact your credit card company by phone or email to make the request. The process generally requires only a nominal transaction fee. Once you obtain the credit card receipt, you can dispute the charge with the merchant or use it for your own records. In most cases, it is not necessary to request a credit card receipt to dispute an erroneous charge through your credit card company.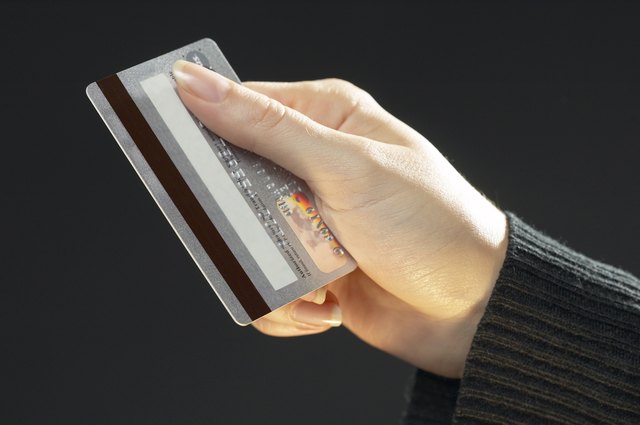 credit: Hemera Technologies/AbleStock.com/Getty Images
Make Your Request by Phone
Step
Contact the Billing Dispute Department for the credit card you used to make the purchase. Locate the customer service contact number on the back of your credit card or on a recent credit card statement and ask for the Billing or Billing Dispute Department.
Step
Request a copy of the sales draft. Provide the representative with the name of the merchant, date of purchase and purchase amount.
Step
Agree to the terms and conditions of the transaction. Fees vary, so ask which fees apply before making your request.
Step
Confirm the address where you want the copy of the sales draft to be mailed.
Make Your Request Online
Step
Go the website for the credit card company and enter your user name and password to access your credit card account.
Step
Search your account transactions by date, amount or description. Review the transaction details to confirm you've chosen the correct transaction. Record the transaction number.
Step
Click on the "Customer Assistance" tab or link. Similar descriptions may be used including "Customer Care" and "Customer Service."
Step
Create a secure email. Use the drop-down box if one is available. Look for an option similar to "Billing Transaction Questions." If you click on this link, an email/contact box will appear.
Step
Use the email/contact box to request a copy of the sales draft. Include the transaction number. Submit your request. The sales draft will be sent to your contact address.