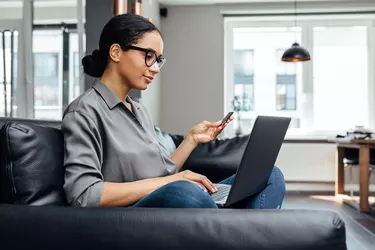 Kohl's is a chain department store that sells men's and women's clothes and shoes as well as youth, toddler and infant clothing. Every store also stocks housewares, linens and small appliances as well as toys and decorating items. The 1,100 Kohl's stores are located throughout America and are generally marked by clean, bright interiors. The chain is known for low prices and continual discounts. Kohl's is a publicly traded company with an NYSE ticker symbol of KSS. Kohl's charge cards are good only at Kohl's stores and offer additional discounts which cardholders can apply to purchases.
Step 1
Type "www.kohls.com" into your internet web browser. Click on "My Kohl's Charge" to register your Kohl's charge card online.
Step 2
Create a username and password and write them down for your records.
Step 3
Log in to your account and click "make a payment." Enter your bank account information that you want the payment to come from.
Step 1
Visit your nearest Kohl's location and find the customer service counter, which is often located near the rear of the store by the restrooms.
Step 2
Tell the agent that you would like to make a payment to your Kohl's charge. Use cash or check to pay your balance off in full or to pay at least the minimum balance due on your Kohl's card.
Step 3
Ask for a confirmation number and verify the date the payment will be applied to your account.
Step 1
Call Kohl's customer service number at 1-800-564-5740 to find out the balance of your Kohl's Charge card and make a payment over the phone. Understand that a convenience fee may be charged for phone payments.
Step 2
Press the option within the Kohl's automated phone system for making a payment. Wait as you are connected to a customer service representative.
Step 3
Tell the Kohl's customer service agent exactly how much you want to pay. Have your checking account information ready to provide to the agent when prompted. Ask for a confirmation number and write it down on your Kohl's statement for your records.
Step 4
Confirm the date that the payment will be applied to your account and write that on your statement as well.
Tip
Understand that you may also check your balance, view recent transactions and update your contact information online at no charge.
Things You'll Need
Computer with Internet connection

Kohl's card account number