Continental Finance offers credit cards to consumers. Your card is issued based on your credit score, which determines whether or not you are approved or denied for a card. Once you are approved for a card and begin using it, you have a selection of payment options available to you. Pay your bill using any of the four payment options; online, over the phone, through the mail or using a wire transfer. You can pay the minimum balance due, the full balance or anything in between each month.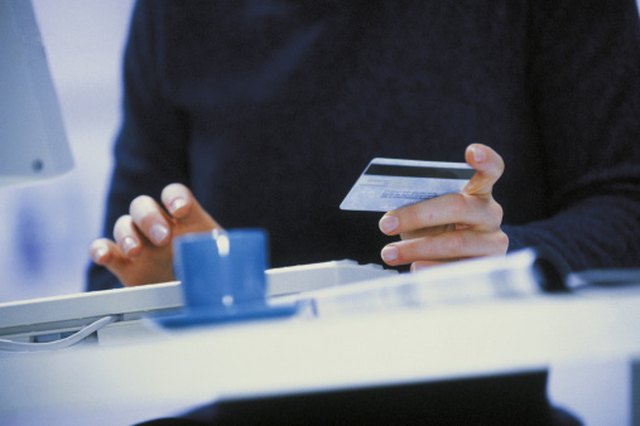 Step
Go to the Continental Finance website and log in to your account. Choose the "Pay My Bill" option and enter your bank's routing number, your bank account number and the date you want your payment made. Specify your payment amount and submit your payment.
Step
Remove the return portion of your monthly statement and mail it with a check in the amount of your payment to:
Continental Finance P.O. Box 8099 Newark, DE 19714-8099
Step
Call a customer care representative six days a week to make a payment. Call Monday to Friday between the hours of 8 a.m. and 9 p.m., or Saturday between 9 a.m. and 1 p.m. The number is 800-518-6141. Provide the customer care representative with your name, card number and the last four digits of your Social Security Number as well as your bank account information and the amount you want to pay.
Step
Make a payment through Western Union by going to your local Western Union office. Send your payment to Continental Finance at the code city "GoforGold" in Delaware and include your full credit card number. Pay for your wire and keep a copy of the receipt.
Step
Go to your nearest Money Gram location and send a payment through Money Gram. Send your payment to "Continental Finance, Newark, DE" with the receive code of "5854" and include your full credit card number. Pay the fee charged by Money Gram and obtain a receipt for your transaction.