Paying credit card bills through the mail every month can be a hassle. You have to write checks, fill out the coupon that accompanies your bill, buy postage, and take the bill to the post office. You can eliminate these hassles by making your MasterCard bill payment over the internet through the bank's website.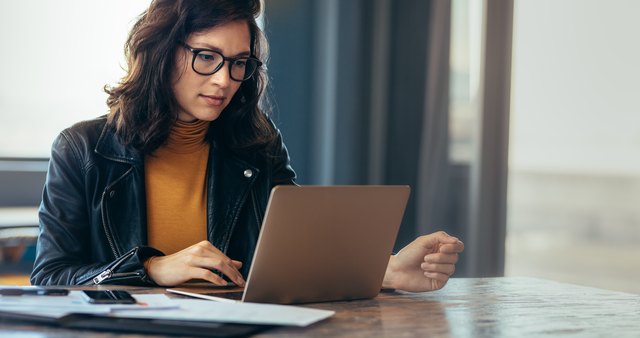 credit: jacoblund/iStock/GettyImages
Find the Bank
Locate the bank that issued you the MasterCard. Check the front of your MasterCard credit card for the bank that issued the credit card. Navigate to the bank's website. Once you arrive at the bank's website search for the link that allows you to access the credit card section of the website.
Create an Online Account
Create a personal account for online banking. You must provide your name, the credit card number, expiration date, billing address, the signature panel code or CVV number, and your Social Security number. You must also create a user name and password to access your account in the future. Most banks will ask you to provide the answer to a security question when signing up for the account. This will help the bank confirm your identity if you ever forget your password.
Click the Payment Link
Click on the "Bill Pay" or "Pay My Credit Card" link in your account; banks may use different language but it should be easy to find what you need. Once you have created your personal account, navigate to the area that allows you to pay your credit card bill. You will have to enter your bank account information, such as the name of the bank, the bank account number, and the bank's routing number. This information can be found on a check or a deposit slip. You can also contact your bank and request this information.
Enter the Amount
Enter you payment amount and posting date. You can choose to pay the minimum amount due or another amount if you wish to pay more. You may also select a date upon which you would like the payment to post, or you can arrange for it to be posted immediately. Click the button that allows you to continue the payment process.
Verify the Instructions
Verify the payment information. Prior to completing the payment process, you will be given the opportunity to verify the payment information. Check to make sure that the bank account number, the posting date, and the amount to be paid are correct, then submit your payment. The system will save the details you input which will make the process much faster the next time you wish to make a Mastercard bill payment. So, it's important to check the details and make sure they are correct.
Note the Confirmation Number
Write down your confirmation number that you will receive after your payment has been successfully submitted. Keep it for future reference until the payment has cleared your bank and posted to your credit card account.