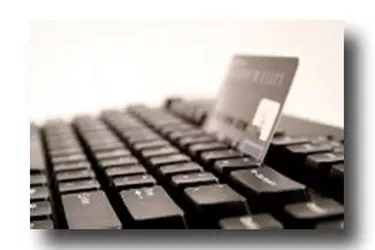 Paying your Visa bill online is more secure than submitting the payment through "snail mail." Not only is it more secure, but credit card providers, as well as other companies, make the process practically seamless.
Step 1
Go to the website of your Visa issuer. Check the toolbar for a drop-down menu for submitting payments. Click the icon and choose the "pay my bill" option. The web address can be found on your paper Visa bill statement.
Step 2
Choose a username and a password. Once you have reached the appropriate page, you need to verify that you are who you say you are. After verifying personal information that only you should know, you will be asked to create a username and a password. This is for future use. Be sure to choose something that is easy for you to remember but difficult for someone else to guess.
Step 3
Choose a payment method. After creating your Visa bill payment profile, you will determine how you would like to issue your payment. There are a few different options. However, the most common method of Visa bill payment is drawing the money directly from a checking or savings account. You will need to provide the routing number and account number for your account.
Step 4
Enter your account information. Once you have chosen this method, you need to enter your personal information where prompted. This is very easy to do. Some Visa bill payment sites vary, but most will prompt for your bank name, routing number and account number.
Step 5
Select the payment amount and payment date. Once you have set up the account information, send the payment through the online system. In order to do this, you need to select the amount of money you would like to put toward your outstanding balance. Most Visa bill payment websites offer you an option to pay the minimum amount due, the entire balance or a specific amount, which you can manually enter.
Step 6
Print or write down the confirmation number. When your Visa bill payment has been accepted, write down or print out the confirmation number for your personal records.
Step 7
Log out. Once you have printed the confirmation page or written down the information, be sure to log out of the Visa bill payment page.
Tip
Opt to receive your bill online versus a paper statement to save paper. For time-management purposes, set up a recurring Visa bill payment.
Warning
Never give your username or password to anyone. Never have the computer automatically remember your password. Do not choose a payment date that falls on the weekend.