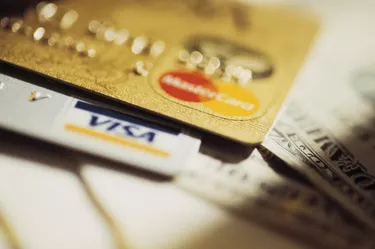 The Maestro Card is a internationally accepted debit card owned by MasterCard. It is accepted by any retailer who accepts MasterCard. Maestro Card debit cards can be used to pay for purchases online, and is used the same way any other debit card is used online. By entering your Maestro Card number, account name, expiration date, and security code, you can purchase items internationally online with your Maestro Card debit card.
Step 1
Add the items you wish to purchase to your online"shopping cart and then check out. Enter your billing and shipping address if applicable, then hit "Continue."
Step 2
Enter your payment information. Under "Card Type" choose MasterCard. Type in the name that appears on your Maestro Card, then enter the Maestro Card number.
Step 3
Enter the expiration date that appears on your card, then enter the three-digit security number on the back of your card.
Step 4
Review the information you have entered to make sure it is correct, then continue to purchase the item. This item will be paid for with the current balance on your Maestro Card.