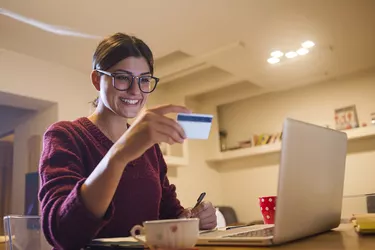 Visa gift cards provide a fine alternative to giving cash which can be lost or checks which must be cashed. These cards can be used at any merchant that accepts Visa cards and even come in reloadable versions that can be emptied and filled again and again.
Additionally, the card can be registered online to check the balance, access account information, and authorize it for purchases over the internet or telephone. The first step to account registration is locating your security code.
Step 1
Take the Visa Gift card to a well lit area. Turn the card over so that the sixteen-digit account number is facing downward.
Step 2
Locate the black magnetic stripe used for swiping the Visa card.
Step 3
Look below the magnetic stripe for the next horizontal stripe on the card.
Step 4
The security code will be the last three digits printed along that stripe.
Tip
Once the security code is located, go online to register your Visa gift card for telephone or Internet purchases. Some merchants may also require the security code to authorize a purchase with the card.
Warning
Protect the back of your Visa gift card. Security codes are not stored centrally by Visa. If the security code becomes worn off or illegible because of damage, there is no way to retrieve the security code.