First Premier Bank issues credit cards to consumers who have had credit problems in the past, allowing the consumers to help re-establish a positive credit history. In order to re-establish a positive credit history, you'll need to make your payments on time. First Premier presents several options for making a payment on your credit card account. The ideal methods are over the telephone and online, although you can mail the payment as well. Keep in mind that if you send your payment by mail, you'll need to send it seven to 10 business days before the due date.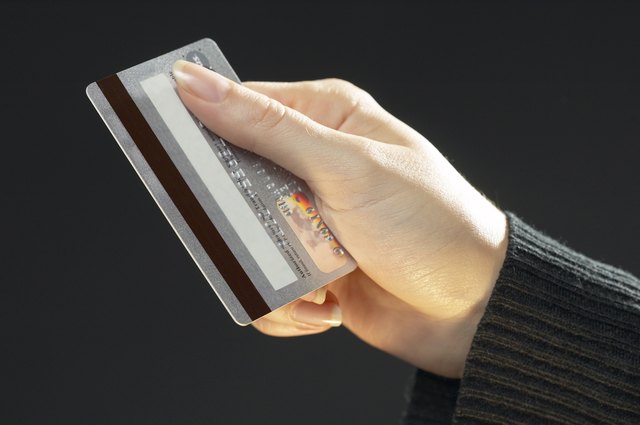 credit: Hemera Technologies/AbleStock.com/Getty Images
Step
Make your First Premier Credit Card payment online by visiting the First Premier website (see Resources). Click on "Enroll Now." Input your credit card number, expiration date and the three-digit code found on the back. Then enter your name and billing address. Create a user name and password and click "Register Card." This redirects you to your account management screen. Click "Pay My Bill" and set up your online payment using your checking account.
Step
Send your check or money order to First Premier to make your payment by mail. Locate your most recent billing statement and detach the bottom portion. Mail it, along with the check or money order to:
First Premier Card P.O. Box 5147 Sioux Falls, South Dakota 57117
Step
Make your payment by telephone by calling First Premier's customer service team at 1-800-987-5521. Select "1" for English, and then select "2" for payments. Press "1" to select the telephone payment option. Enter your credit card number on your dial pad and wait for the representative. He will take your debit card or checking account number to process your payment by telephone.