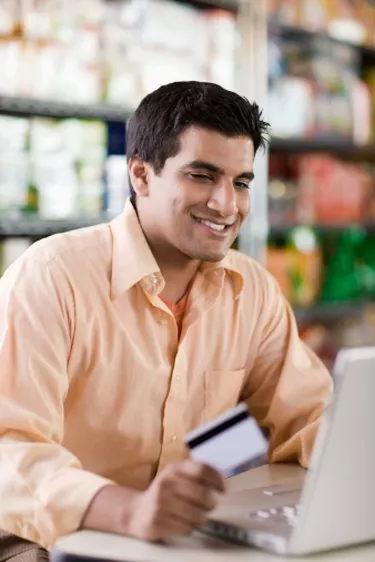 Retailers seeking to entice customers to shop with them sometimes offer discount codes that shoppers can redeem on the retailer's website. The codes are punched into the computer at checkout, similar to shoppers handing a coupon to a cashier at the register in a traditional store. Redeeming promotion codes, as well as gift cards, on websites like Amazon.com is not hard if you follow the directions and know just where to enter the information.
Instructions
Step 1
Launch Windows Internet Explorer or Mozilla web browser and go to www.amazon.com.
Step 2
Select the item you want to purchase. Add the item to the shopping cart. Click "Proceed to checkout" if you are done shopping.
Step 3
Create an account or log in to your existing account using your username and password. Click "Sign on using our secure server."
Step 4
Confirm or create your shipping address. Click "Continue."
Step 5
Choose your shipping method. Click "Continue."
Step 6
Select a payment method. On this page, there is a section that says "Gift Cards & Promotional Codes." Enter the coupon code and click "Apply." Enter a credit card number to add an additional payment method if your gift card or coupon does not cover the entire amount of your purchase. Click "Continue."
Step 7
Review the final order before placing the order. Submit your order.
Warning
Make sure that coupon code has been applied before finalizing the purchase. If the code has expired or is invalid, review the note that pops up.