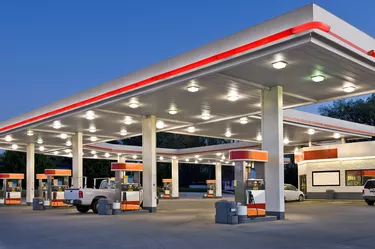 When planning a trip, it's helpful to know where you can stop for gas, especially if you have a credit card or gift card for a particular brand of fuel. Speedway SuperAmerica provides a locator tool online to help you find your way.
Step 1
Go to the Speedway SuperAmerica home page.
Step 2
Click on the "Find Us" link near the top right of the page.
Step 3
Enter the city and state where you want to locate a Speedway SuperAmerica gas station.
Step 4
Select a search radius indicating the proximity of stations near that city.
Step 5
Press the "Search" button to generate a list of stations with their locations and phone numbers. Current prices for unleaded, plus and premium gasoline may also be displayed with the search results.