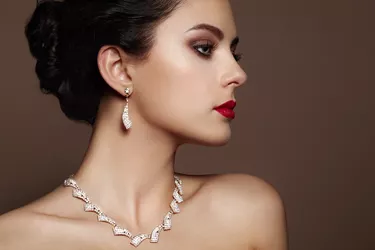 You can apply for a Cartier credit card by filling out an application at a Cartier location or by calling that location and asking someone to send you the application via mail or fax.
Visit the Cartier Website
Step 1
On the home page, you will select your geographic area and your language of preference.
Step 2
Click on the bottom left hand corner on the link that says "To Contact Us."
Step 3
Click on the link to "Find Point of Sale."
Step 4
Click on your geographical area, then choose the type of store you would like to find for such things as jewelry, leather goods or watches. Again, choose your country, state and city, and the location information for a Cartier store will appear.
Step 5
Contact the store via phone. The clerk should then be able send you the information via mail or fax. Processing and approval time will vary for each individual and store location.
Step 1
Ask for a credit application. You should be able to fill out the application in the store.
Step 2
With a completed application, the clerk can process your information and upon approval possibly allow you to purchase items on your new credit card.
Step 3
Your physical credit card will arrive in the mail.