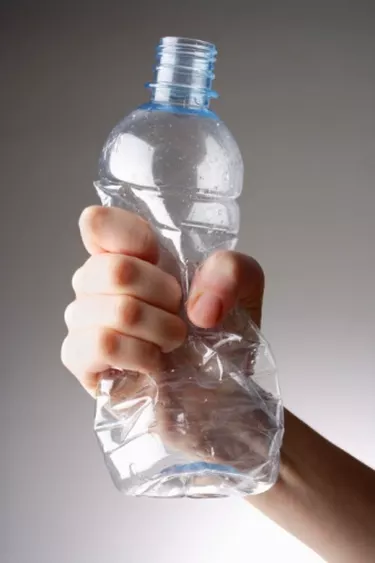 Aluminum cans are not the only product that can earn you cash when you recycle them. Plastic bottles, bags and containers can all earn you money if you are willing to take the time to recycle them. These recycled items are used to make new products, such as plastic bowls, lunch bags and recycling containers.
Step 1
Contact your local recycling center to see if they are currently paying for your plastics. Many states pay per item, and others pay per pound. There are some states that do not offer cash for recycled plastic. If your center is paying, collect your plastics in a trash bag or plastic bin. Bring the plastics to the recycling center during the center's hours of operation.
Step 2
Sign up for an account with TerraCycle. TerraCycle accepts plastic items such as food wrappers, plastic food containers and plastic tape dispensers. All shipping charges for the plastic items you collect are paid for by TerraCycle. Log in to your account and print out the shipping label. Choose which types of plastic you want to recycle and send them to TerraCycle at TerraCycle Inc., 121 New York Ave. Trenton, NJ 08638. TerraCycle will then tally up how much cash you earned and send it to the charity of your choice.
Step 3
Register for an account with RecycleBank. You will get a specific household number that needs to be written on your recycling can. When your plastics are picked up, they are assigned a point value. You can redeem those points for gifts including gift cards that are just as good as cash.
Tip
Make sure your plastics are clean of any food or debris before you recycle them.