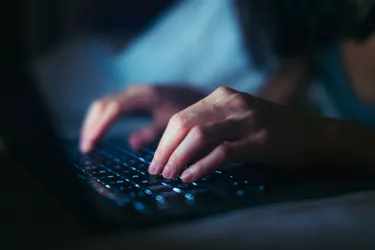 Nearly 150 million people from around the world use MoneyGram to send and receive money. Some say that it's the best international money transfer service. What makes it stand out is its convenience and ease of use. Some money transfers can take quite a while, but you can track your payments in real-time.
Tip
The easiest way to track a MoneyGram transfer is to complete the Track and Receive form on the company's website or call 1-800-666-3947. If you're the sender, you can track online transactions directly from your MoneyGram account.
Digital cross-border payments are more popular than ever before. According to the World Bank, global remittances reached a staggering ​$613 billion​ in 2017 – and this number increases from one year to the next. Some consumers use digital services like PayPal and Wise for money transfers. Others prefer more traditional services, such as Western Union and MoneyGram.
Unlike PayPal and other digital-only platforms, MoneyGram has a physical presence in nearly 380,000 locations around the world. Its customers can send and receive money online, in-app or in-store. Depending on your location, you can also opt for home delivery or send money directly to the receiver's debit card. For example, if you live in a rental apartment or house and your landlord lives abroad, you can use MoneyGram to pay the rent. If you lose your debit or credit card while on a vacation, you can ask your family to send you money via MoneyGram.
With this service, customers can see the exchange rates and fees before initiating a transfer. If you decide to go ahead and send the money, look for a MoneyGram agent location in your area. Next, decide whether you want to transfer the funds to a bank account or mobile wallet. All you need is your ID card and the recipient's full name and phone number.
The agent will ask you to complete a form and then give you a receipt with an eight-digit reference number. Keep the receipt and share that number with the receiver so he can pick up the money. Both of you can use this number to track the MoneyGram transfer.
Track MoneyGram Transfers
The funds sent through MoneyGram are usually available for pickup within a few minutes to a few hours. How fast you'll receive them depends on your location, pickup method, banking hours and other factors. If the transfer is delayed, you can track it in real-time. First, access the company's website and click Track and Receive on the homepage. Enter your last name along with the reference number and click Track Your Money.
Another option is to call MoneyGram at 1-800-666-3947 or send an email at customerservice@MoneyGram.com. Make sure you have the reference number at hand. If you can't find the number, call a customer service agent and provide your full name along with the sender's name, phone number and the date on which the transfer was made.
If you're the sender, you can track MoneyGram transfers online or follow the steps above. Senders have the option to sign up for a MoneyGram account to manage their transactions more easily. After registration, initiate the transfer and then log in to your account to check the status of your payment. With this option, you can use a debit or credit card to send the funds. MoneyGram agent locations, on the other hand, only accept cash.
Warning
The Federal Trade Commission advises against using wire transfer services like MoneyGram and Western Union to send money to individuals you haven't met in person. Many times, scammers use these services to extort money from their victims.