When planning a trip to Bangladesh for business, pleasure or to study abroad, it's a good idea to know how to send money back to the United States if you need to. There may be a family emergency or a bill you forgot to pay before you left. Whatever the reason, you'll be pleased to discover that there are several methods you can use to send money from Bangladesh to America.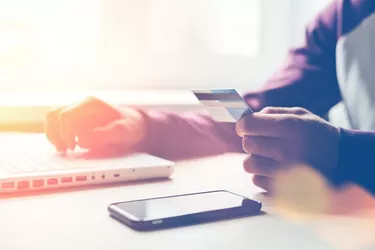 Stop by the Local Citibank Branch
Citibank customers can rejoice, as Citi has been doing business in Bangladesh since 1987 — the company has three branches and two banking offices in the country. Customers can visit one of the branches and do business personally with a teller. Simply let the agent know you'd like to transfer money to the United States. You will need to provide your name, a valid photo ID and the account number you want to use. If there are any fees, you will be notified and asked to give consent to the fees. The agent will then complete the international money transfer on your behalf.
Access Your PayPal Account
As long as you have a phone, tablet or computer with internet access, you can send money from Bangladesh to an individual or business in the United States using your PayPal account. This is true even if the intended recipient doesn't have a PayPal account. You just need to know the recipient's email address. Log in from PayPal's home page using your device and select Send Money to a Friend at the top of the page. Next, enter the recipient's email address in the provided box, followed by the total dollar amount you want to send. Click Next and you'll have the chance to review the information to ensure it is accurate. If so, press Send and you're finished.
Visit a Western Union Agent
Fortunately, there are 32 Western Union offices located throughout the country of Bangladesh. You may even find one in the supermarket or convenience store near you, which makes it convenient to shop and take care of business at the same time. Once you locate the most convenient Western Union, tell the representative that you'd like to send money to the U.S. The teller will hand you a Send Money form. Fill out the form to let the agent know who the recipient is and whether the funds are to be transferred to a bank account or whether the recipient plans to pick up the money at a Western Union office. Pay the agent the correct amount you want to send, plus the international transfer fee, which he will calculate. You'll get a receipt along with a tracking number that you can share with the recipient.