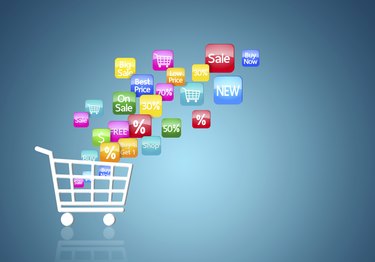 Whether you are giving money to someone who is in a pinch or repaying a debt you owe, a wire transfer is a quick and secure way to send money to a third party. PayPal offers wire transfer services for consumers to send money domestically and internationally.
Through PayPal Website
Log into your PayPal account and go to the "Send Money" tab. From there, choose the recipient's country and the amount and currency you want to send. Pick the option for sending money to family or friends. Next, enter your email address and the recipient's email address. To complete the transaction, provide your account information. PayPal allows you to send money from a PayPal or bank account, as well as Visa, MasterCard, American Express or Discover card.
Considerations
As of publication, sending money domestically is free when you use your PayPal balance or bank account and costs $3.20 per transfer when sending money from a credit or debit card. International fees vary depending on the amount you send and where you send it. PayPal provides an online fee calculator to help you figure out your fees. If the recipient does not have a PayPal account, he can sign up for one by providing his email address and creating a username and password.