Whether you are studying abroad, in town on business or just visiting the country of Morocco, you may need to send money back home, perhaps to make your mortgage payment, or to help a family member with an emergency. Whatever the reason, there are plenty of options available to individuals and businesses for sending money from Morocco to another location.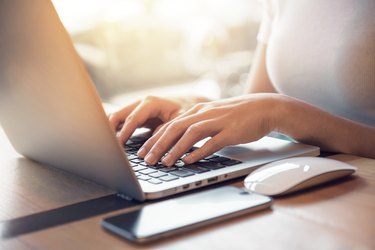 Visit the Local Citibank Branch
If you currently bank with Citibank, you're in luck. There are Citibank branches throughout Morocco. Once at the bank, ask the teller to help you make an international money transfer. You'll need to provide your name, account number and identification. The agent will then inform you of any fees and, once you give consent, will work on completing the money transfer.
Head to a Western Union Agent
There are more than 75 Western Union locations throughout Morocco, including in convenience and grocery stores. Head to the Western Union closest to you and let the agent know you need to transfer money. The agent will ask if the receiver will want to pick up the money in person or have the money deposited in a bank account. You can then opt to pay via your bank account or with a debit or credit card. Keep in mind that there will be a transfer fee added to your total, and this fee will be higher if you pay with a debit or credit card.
Use Your PayPal Account
It doesn't matter where you are in the world, you can send money back home with your PayPal account, as long as the intended recipient has a valid email account. Sign in to your account using a laptop or mobile device and click the "Send Money to a Friend" button at the top of the page. Enter the individual's email address in the appropriate box and then add the total amount you'd like to send. Tap the "Next" button and review the information to make sure it is correct. Click "Send" and you're all done.
Send Money With Skrill
Skrill, formally known as Moneybookers, works the same way as PayPal, in that you can send money from anywhere in the world to anyone who has an email address. Simply log in to your account, enter the recipient's email address, choose the currency, enter the amount to transfer, confirm the information and submit the request.