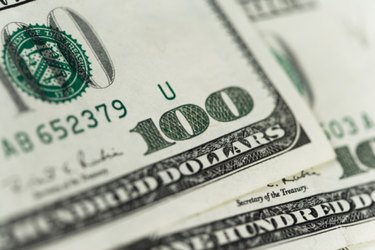 MoneyGram and Western Union Quick Collect are ways of sending money to others anywhere in the world using your bank account or credit card. To use MoneyGram you can go to any physical location or you can use your home computer to send funds. Funds are sent anywhere in the world and available for pick up at any MoneyGram location.
Step 1
Go to the MoneyGram website to send money via Quick Collect. Click on the "Send Money" link at the top of the page.
Step 2
Provide MoneyGram with information regarding where you want your money to go. From the drop down menus select the country, a receipt option and enter the amount of money you want to send via MoneyGram.
Step 3
Click the "Get Started" link and view the results. Choose whether or not you want to send money from your bank account or your credit card. Credit card payments are typically completed within 10 minutes and have a higher fee. Bank transfers take up to three business days and have a lower fee.
Step 4
Sign in to your MoneyGram account or create an account on the following page. Enter your bank account or credit card information, the recipient's name and confirm your Quick Collect payment before submitting it.
Step 5
Print a copy of your confirmation page for your personal records.