Moving funds electronically from China to the United States can be done through Western Union, a Chinese bank or through a free service called PayPal that is available in both territories. Payments sent through PayPal from a PayPal account balance are delivered almost instantly and help avoid the transaction fees associated with more traditional methods.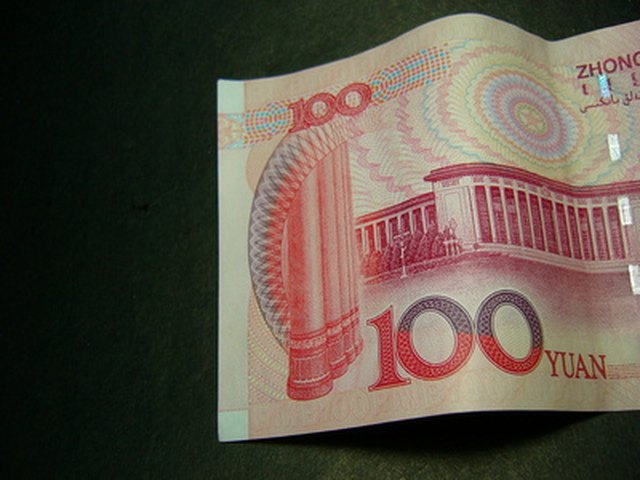 PayPal
Step
Create a PayPal account on the PayPal website. Personal accounts are free and do not incur transaction fees when sending money. You need to provide a personal email address when signing up, which becomes your PayPal address. You will use this address when sending and receiving money. It is also your account username that you will use to log in to the service.
Step
Link a credit card or bank account to your new PayPal account. Credit cards are confirmed almost instantly, while bank accounts take three to five business days. The credit card or bank account must be yours (they must be in the same name as your PayPal account in order to be verified).
Step
Move funds from your bank account/credit card to your PayPal balance. Click "deposit money" and choose an amount.
Step
Send money to your recipient. Click "send money" and enter your United States recipient's PayPal email address. Then enter the amount you wish to transfer and confirm your decision. Your recipient receives the money instantly and may use it to shop online at any merchant that accepts PayPal. Otherwise, she can withdraw the money to a bank account for free or request a check at a $1.50 fee.
Western Union
Step
Visit the Chinese Western Union website (westernunion.cn/sc) or visit a Western Union branch. The website tells you where to find a location if you don't know where to find one.
Step
Decide what amount of money you wish to send, and how fast you want it delivered. Western Union charges different fees based on the amount and type of transfer. You can have a bank-to-bank transaction completed through Western Union, or you can pay physical money to send cash which is dispensed at a Western Union location in the United States.
Step
Follow the prompts to transfer money on their website, or speak to a Western Union agent in person. You are guided through the process and it is very straightforward. Once you send your money, your United States recipient needs to visit a Western Union location and provide a transaction ID along with personal identification.
Bank Transfer
Step
Visit your local Chinese bank, or call customer support at the bank. Ask them if they can handle money transfers to the United States (almost all Chinese banks can do this). If they cannot, ask different banks.
Step
Tell them the details of your recipient's bank account. You need their bank account number, routing number, and name. You may also have to explain what the transfer is for.
Step
Confirm your decision and wait up to seven business days.