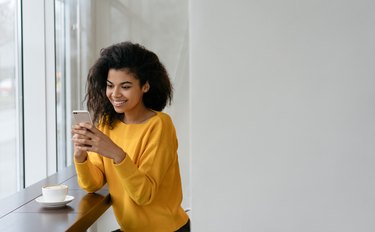 As long as you have their permission, you can deposit money into someone else's bank account using several different options. Yes, someone might not want your money, but there are security reasons involved, as well.
Knowing the different methods for putting money into someone else's bank account and how to go about doing so will help you take the right steps to get your transactions done correctly and easily.
You can link accounts at some banks in two different ways. One way lets the parties control both accounts. The other way simply allows two parties to transfer money back and forth without having access to each other's account information (such as balances and transactions) or funds.
As long as you and the other person bank at the same bank, you might be able to link accounts to transfer money. This is often used by family members who want to send each other money on a regular basis. It's especially helpful for parents and grandparents who might not be comfortable with the increasing number of digital payment options available today.
You must get the bank account number from the person you want to link to and then follow the steps provided by the bank for linking the accounts. This usually requires that you call or visit the bank to set up the process. The banker will need information such as check routing and bank account numbers, as well as personal information for security identification.
Depending on the bank, you can use different online apps to deposit money into someone's account. You will again need the person's permission, which requires that you get their digital app information. Examples of these apps include PayPal, Zell, Venmo, Cash App, Google Pay and Stripe.
You'll need to set up an account using the same digital app as the person you want to send money to. Once you've set up your account, you just need the other person's account name.
The most old-school methods of putting money into someone else's account are to give them cash or a check. If they are not at the bank, you might be able to meet with a banking representative while the other person is on the phone.
That person will have to provide their account's security information to the bank rep, who then takes your cash or check and deposits the money into their account. You will get a paper receipt as proof of your deposit, while the other party will see the transaction when they log in to their account and/or get their monthly bank statement.
Two other ways to make a deposit to someone else's bank account are wire transfers and Automated Clearing House transfers (also known as e-checks or direct deposits). You make many of your digital payments, such as utilities, car loan, mortgage, cable or internet bills using ACH.
Wire transfers cost more than ACH payments, explains North American Bancard, while ACH transactions might take longer. Talk to your bank about the costs and timing involved with wire transfers and ACH payments.
Why Do You Need Permission?
Who wouldn't be happy to have someone put money in their bank account? For one thing, hackers might be trying to deposit a penny to test your account's or the bank's security. For another, parents and grandparents can often be controlling, trying to give money to children who don't want it or to grandchildren without their parent's permission.
Another example would be a politician who doesn't want people or groups with bad reputations donating money to her campaign. Still others might try to make a deposit into an account to prove that they have made a payment, the other party has accepted the payment and the two parties now have a binding contract.