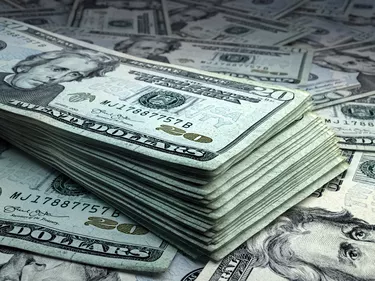 There are several ways to transfer money into someone's bank account. You can use PayPal, Venmo, Zelle, Cash App or wire transfer, among others. You'll want to use a method that is connected to the recipient's bank account.
If a family member or friend needs financial help, you may want to transfer money quickly. There may not be enough time to wait two or more business days for a check to clear. Knowing what the best ways are to transfer money is essential.
Whether linking a bank account or sending a cashier's check, there are many ways to transfer money. It's even simpler if you use a mobile app.
Using a Mobile App Like PayPal, Venmo or Zelle
Using a mobile app is a safe and easy way to transfer funds. Some of them make the funds available to a recipient, but the money transfer doesn't go directly into the recipient's bank account. The sender doesn't need to have the recipient's bank account number.
For instance, when you transfer funds through PayPal, you use the recipient's email address or phone number. The money goes to the recipient's PayPal account, and they can download it into their bank account. Venmo and Cash App work in a similar fashion as PayPal.
There are transfer fees if a credit card is used but not if a debit card is used. There is also a transfer fee for the recipient if they want the money within minutes. Otherwise, they must wait one to three days to receive the funds.
Zelle has a different type of transfer method. It transfers funds directly from your checking account or savings account to another person's bank account. There is no intermediary. Both banks need to participate with Zelle for the transfer method to work.
But suppose the recipient's bank or credit union isn't a Zelle participant. In that case, the recipient will receive a notification of money pending and they can download the Zelle app and receive their money transfer. There is no transfer fee for using Zelle.
A wire transfer is just another way to send money. When a wire transfer is made, the sending bank or company contacts the recipient's bank to deposit the funds into their checking account or savings account. Western Union is a company that will wire money. Wire transfer fees will apply.
Western Union and financial institutions can do an international wire transfer, but it may take a couple of business days to go through.
Linking your bank account to a recipient's bank account is an option. If the recipient's bank account is in another bank or credit union, the recipient must give you their financial institution's routing number. You'll also need the recipient's account number.
Log in to your online or mobile banking app. Look in the menu for the option to link to an external account. Financial Institutions usually require verification when linking external bank accounts. Once linked, you'll be able to transfer money from one bank to another.
Contact your financial institution if you want to link to a recipient with an account at your bank or credit union. Be careful who you link your bank account with. They will have access to your funds.
Sending a Cashier's Check or Money Order
A money order or cashier's check can also be a way to transfer funds. There is an extra step for the recipient. Neither a cashier's check nor money order goes directly into the recipient's bank account. The recipient will need to deposit the cashier's check or money order at the bank branch.
You can deposit a check into the recipient's bank account if you have a checking account. You will need to go to the recipient's bank branch. You will also need the payee's full name and bank account number. The recipient must also wait for the bank to clear the check. This usually takes a few business days.
Depositing Cash at the Bank
You might be able to deposit cash into someone's bank account if you have the full name and the person's account number. But call the bank branch ahead because some financial institutions don't allow this.
Frequently Asked Questions
Transferring funds doesn't have to be complicated. Here are two FAQs.
Can I Transfer Funds to Someone Without Their Permission?
In most cases, you'll need their bank account number, so you will need the recipient's permission to transfer funds. With mobile apps, if you have a person's email address or phone number, you can transfer funds without their permission.
What Is the Quickest Way to Transfer Funds?
The quickest way to transfer funds is through the mobile app, Zelle. That's because it goes directly from your bank account to the recipient's bank account.