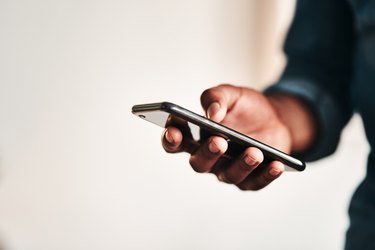 "MoneyGram" is more or less synonymous with "send money anywhere." A Texas-based company, it's one of the premier wire transfer services worldwide with approximately 350,000 agents in more than 200 countries and territories. You can pretty much count on MoneyGram getting your money where it needs to go in a relatively short period of time.
But what if you send the money, then you change your mind? Can you get all your money back? Maybe, but you'll have to act fast.
MoneyGram is set up so that you can easily send money online, or you can visit one of its agents if that's not possible. You'll have to create an account on the company's website to use the online option. It's a simple matter of selecting the bank account or credit card from which you want the money withdrawn. You'll need government-issued identification if you go to an agent location, and you must have the money you want to send on hand, either cash or a debit or credit card.
You can send the funds to someone's bank account, a mobile wallet such as Google Pay or to an agent in your recipient's location where they can pick up the money.
Of course, there are fees for all this convenience. They're based on where you're sending the money and how you're sending it. Exchange rates will apply if you're sending the funds out of the country, and they depend on the country. The MoneyGram website offers a fee estimator so you can get an idea in advance of how much the transfer is going to cost you before you commit to sending the money.
How to Cancel MoneyGram Transfers Online
So you've done all this and the money is on its way, and now you have a change of heart. Can you get a MoneyGram refund? Your options are really pretty simple. Go back online, locate your transfer in your account's transaction file, go to the "Details" link, then click on cancel. That's it. The transfer is aborted, assuming that it hasn't been delivered already.
Transfers can happen within minutes, or they might take a matter of hours. There's no canceling or getting your money back if the MoneyGram has already gone through to the recipient, at least not without the kindly cooperation of the recipient. MoneyGram won't be able to get it back for you.
How to Cancel MoneyGram Transfers by Telephone
You can also call MoneyGram to cancel the transaction if you prefer to do things the good old-fashioned way. You'll have to provide your transaction reference number, the exact amount you sent and the money's destination. Unfortunately, it's not a toll-free number. You can reach Customer Service at 212-975-9265.
An email address is available as well: customerservice@moneygram.com. But this isn't necessarily a viable option because time is of the essence. Again, you'll want to act before the money has been delivered to the recipient.
Can You Get a Refund From MoneyGram?
Canceling the transfer will get your money back if you act quickly enough, but what about those fees? You might not be quite as lucky in this regard, and your timing is critical here as well.
MoneyGram indicates that you should receive a refund of your full "send amount" plus any fees you were charged if you cancel within 30 minutes. You won't get the funds immediately, however. Count on waiting at least three to 10 business days, or even longer if there are any complications. The money should eventually turn up in whatever account you used to fund the transfer.
Your fees won't be refunded if you miss this half-hour window of time, but you'll at least get your transfer back if you act within 180 days. After this time, however, you're out of luck.