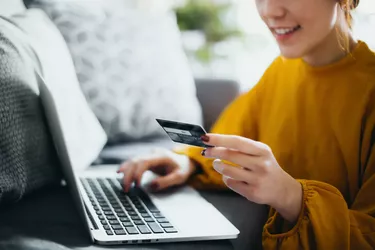 Green Dot Bank is a financial company that offers a modern mobile banking app. They have a retail and a direct bank that offer credit cards, payroll cards, money processing services, checking, debit cards and other services. NetSpend is different and targets consumers who do not have traditional bank accounts or use less conventional financial services.
Green Dot Bank is an American company, and they are one of the biggest prepaid debit card issuers on the planet. The company has been in business since 1999, and it is the payment platform for Amazon, Walmart, Uber and Apple Pay. Can you transfer money from Green Dot to a bank account? The answer is yes because they use ACH transfer, a secure way to move money from Green Dot accounts to bank accounts.
To get started, log in to your Green Dot account online and navigate to "add money" or "transfer money." Choose "transfer money," and then you can add the bank details for where you want to send the money. You'll need a bank account number and a routing number for the bank, and don't forget to keep in mind that Green Dot to bank transfers can take up to four business days. You can also use a linked bank account to add money to your Green Dot card account, and Green Dot also lets you transfer funds to payment platforms like PayPal.
Green Dot and NetSpend Transfers
Both of these financial companies use routing and account numbers in a similar way to traditional banks. These numbers electronically identify these providers to make sure that the funds go to the right places. If you aren't sure of an account number, you can call either company's customer service number. Otherwise, all you must do is log in to either account, navigate to the transfer money option and enter the receiving bank's routing number plus the account number you have with them.
Consumer Finance Protection Bureau experts explain how to transfer money from a debit card to a prepaid card online. You can log in to your banking account and transfer the funds right from there or go to one of the financial institution's physical locations and do it in person. Other options for transferring money to prepaid cards include setting up paychecks or other payments to get deposited, switching funds from one prepaid card to another and purchasing "reload packs" and depositing them.
Other Ways to Use Green Dot
Green Dot is also good for payment service apps. One of these is Cash App. If you're not familiar with Cash App, it is a mobile-app money transfer service that allows users to receive and send funds quickly and provides bank accounts and debit cards that you can use at ATMs. For those interested in cryptocurrency, you can also invest in bitcoin stocks with it.
To transfer money from GreenDot to Cash App, you have to use the Green Dot Cash Back Visa Debit Card; this is the only one of their cards compatible with Cash App. Using this will also earn you two percent cashback on mobile and online purchases, and it's the only prepaid card compatible with Cash App.
To send money to an individual, log in and navigate to "Pay Bills and People." Choose "Pay People" and then "Send Money." Enter your recipient's name, mobile phone number or email, a short memo and the amount you want to send. Review the information and choose "Send Money." If you send it to the wrong person by mistake, you can cancel it if they have not claimed it.