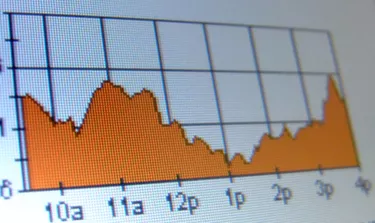 Online stock trading has become a popular way for individuals to invest. Many online trading companies make it easy to research investments, track the historical performance of various companies and buy and sell stocks online.
About PayPal
PayPal is a popular online payment service owned by eBay.com that operates much like an online bank. You can add funds, accept payments from online customers and make online payments securely and easily using PayPal's various features.
PayPal as a Bank
Go to your online trading account and add your PayPal account as a checking account. Once it has been verified, you will be able to transfer funds back and forth with relative ease.
PayPal Debit Card
PayPal offers a MasterCard debit card to account holders in good standing. This card functions exactly as any other debit card. You can use it to deposit funds into your online trading account to buy stocks with.