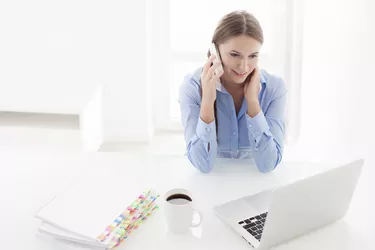 Although it provides a variety of services, Western Union is best known for facilitating domestic and international money transfers. Recipients can receive transfers in the form of cash, a prepaid card or a bank account deposit. International money transfers are made with real-time foreign exchange rates.
Money Transfer Process
Individuals can transfer money online, in person or over the phone. Individuals can use cash for the transfer or link their bank account for payment. If the individual sends funds through a bank account, Western Union then either directly debits the bank account or initiates a wire transfer. Both the sender and recipient receive a confirmation of the transfer.
International Transfers
Western Union allows customers to send funds internationally. At the time of transfer, the sender selects the desired currency and the specified amount. Funds are converted at the rate at the time of booking, so customers don't have to worry about future fluctuations in exchange rate.