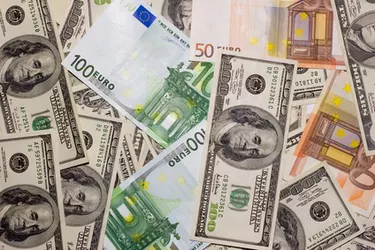 The proliferation of technology has made the world a much smaller place. International travel is popular and many have relatives abroad. When you must send money from Venezuela, there are safe options available to ensure your recipient receives funds in a timely manner. Choose a money transfer option that suits your budget and time constraints.
Instant Money Transfer
Companies specialize in worldwide instant money transfers. To initiate one, go to a branch location. Fill out paperwork disclosing the recipient's name and location. A fee is assessed based on the transfer and requested delivery speed. Show identification such as a driver's license, state I.D. or passport. Disclose your occupation and how you know the recipient. Transfers must be paid in cash. A reference number is issued that the recipient uses to claim the funds at another branch of the transfer service. The sender uses the reference number to trace the transfer. The recipient must have an I.D. such as a driver's license or state I.D. or passport to pick up the funds. A recipient without identification can recover the funds upon providing a code word the sender has issued. Funds are available within 10 minutes. Contact the individual transfer business to inquire about transaction limits.
Bank Account Wire
Send money from your bank account to your recipient's bank account. Bank wire transfers are excellent for larger sums. Go to your bank with identification. Provide your account information. Indicate the amount you are sending. Present the recipient's bank name along with the recipient's account name, tracking number and account number. A fee is assessed for initiating the wire and--depending on the bank--a fee may be assessed to the recipient's account when funds are deposited. Bank transfers take two to three business days to complete.
Online Payments
Online payment services have gained popularity. Send and receive money through these websites after providing an e-mail address and opening an account. Attach a credit card or bank account to add money to your profile and send money. No financial information is disclosed to the recipient. Instant cash transfer is available when funding transfers through a credit card. Funding a transfer through a bank account takes two to three business days. Recipients access funds with a debit card attached to the account or by transferring funds to their bank account. There is no charge to send funds. Recipients may be charged based on their type of account.
Money Orders
Purchase money orders at your bank or through a financial service. The cost ranges from 75 cents to $5.00, depending on the amount. You can use cash to make the purchase. Sending money in this manner is slower than the others. Mail it to the recipient, who must find a branch location of the business where you purchased the money order and use a form of identification to cash it in. It is also possible to deposit the funds in a bank account; however, the funds are not always immediately available. Lost money orders are traceable and can be re-issued.