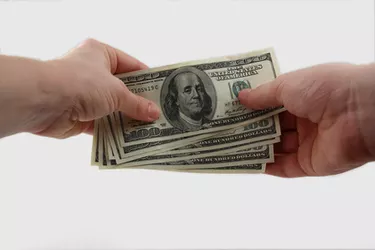 There are many reasons why you may need to send money overnight. You may need to put a deposit down on a purchase, send money to a friend or relative or pay a bill. If you need to send money overnight, you have some options. Some methods of sending money fast require higher fees than others. The method you choose depends on how much you are willing to pay in fees, whether you have an Internet connection and the convenience factor of visiting businesses that send express money.
Send Money Online
Step 1
Register with a company that lets you transfer money from your bank account to another person's account. Some options include AlertPay or PayPal.
Step 2
Ask the recipient to register for a free online account. She will need an account with the same company in order to receive the money you send.
Step 3
Link your bank account with the online account service.
Step 4
Go to the "Transfer" or "Send Money" button and type in the amount of money you want to send.
Step 5
Type in the recipient's email address and hit "Send." The money is sent within a few minutes and lands immediately in the recipient's account.
Send Money From a Physical Location
Step 1
Visit a business that lets you send money to others such as Western Union. It could be a check cashing location, a bank, or post office.
Step 2
Ask for a form to send money overnight. Fill out the form, which asks for the recipient's full name, location, and the amount you wish to send. You may need to make up a password, which the recipient will need in order to pick up her money.
Step 3
Pay the overnight fee, which may be up to $30. Let the recipient know the password.
Step 4
Tell the recipient to pick up her money the next day at a location near her.
Tip
Double-check the email address or city location where you are sending the money.
Warning
Do not send checks or money to strangers. They may be scamming you.
Things You'll Need
PayPal or AlertPay account (optional)

Computer with Internet (optional)