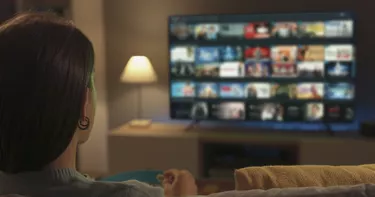 Netflix has been around for over 20 years and has grown into an online media streaming powerhouse with the number of new subscribers steadily increasing each year. However, Netflix lost subscribers in the first two quarters of 2022 and is also facing stiffer competition from other streaming platforms.
As a result, Netflix is looking at other ways, such as crackdowns on password sharing and ad-supported subscription plans at lower fees, to replace the lost revenue.
Netflix was founded in 1998 when two co-workers, Marc Randolph and Reed Hastings, had several discussions on their way to work about making DVDs available more easily to the public and at a lower cost. They came up with the idea of a subscription service whereby consumers could order a DVD on a website, receive it by mail and after viewing it, simply drop it back in the mail and return it to Netflix.
Renting DVDs by mail remained Netflix's main business model until 2007 when the company moved into the online streaming of movies, documentaries and shows on the internet.
Today, Netflix has over ​180 million​ subscribers spread over ​60​ countries.
Netflix Business Model Canvas
It's important to understand the Netflix Business Model Canvas. Netflix describes its business model with the following components.
​Key partnerships​: The key partners who make up the Netflix business network are investors, content providers, internet service providers, theaters, influencers, TV network companies, Google and Amazon.
​Value propositions​: Netflix creates value with its 24/7 streaming, unlimited access to HD and Ultra HD TV shows and movies and worldwide access on the internet.
​Customer segments​: Netflix can separate customer preferences with over 2000 micro, taste clusters to target specific browsing and viewing behaviors.
​Customer relationships​: Customer relationships are based on easy setup, online live chats, social media, gift cards and support that creates an excellent customer experience.
​Cost structure​: The cost components of Netflix's operating structure are the cost of purchasing licensing rights, costs of producing movies, employee salaries, distribution, subscription maintenance cost and expenses paid to internet service providers for high-speed data transmission.
After losing subscribers for the first two quarters of 2022, Netflix is cracking down on password sharing and considering an ad-supported plan.
How Does Netflix Make Money?
The Netflix business model earns its revenues from subscriptions to a streaming service that allows viewers to download and stream movies, shows and television series on demand. It has three subscription models: Basic, Standard and Premium.
​Basic​: This is the lowest cost monthly subscription, but you have unlimited access to movies and TV shows. You can use any device – PC, laptop, smart TV, smartphone or tablet. HD is not available, and you are limited to watching only one screen at a time.

​Standard​: This step up makes HD available and lets subscribers have two screens on at the same time.
​Premium​: The top plan lets subscribers have four screens on at the same time and offers viewing in Ultra HD.
In 2021, Netflix's revenue was ​$29.6 billion​ with an operating income over ​$6 billion​. Interestingly, Netflix still received ​$182 million​ from DVD rentals, its original business.
Transition to More Original Content
As competition has increased, Netflix has transitioned from a streaming platform to investing in more original content. In 2019, Netflix spent ​21 percent​ of its budget on producing original content and ​79 percent​ on content licensed from other parties. By 2021, the amount of spending on Netflix original new content had increased to ​34 percent​ versus ​66 percent​ spent on licensed shows and movies.
As a result of this shift in the business model of Netflix, the company has become more of a media business with the increase in volume of original content. As recognition of the high quality of its original content, Netflix became, in 2013, the first internet streaming platform to win an Emmy with its production of House of Cards.
Netflix has further strengthened customer loyalty with viewers binge-watching series like Stranger Things, Narcos and Black Mirror.
After years of steady increases in the number of subscribers, Netflix has begun to lose customers. In the first quarter of 2022, Netflix lost ​200,000​ subscribers and is expected to lose ​970,000​ more subscribers in the second quarter of 2022.
Customers Sharing Passwords
Sharing passwords is a problem. With the recent loss of subscribers and increased competition from other online streaming providers, Netflix has begun to crack down on the sharing of passwords. Netflix estimates that subscribers are sharing their passwords with over 100 million other households. Subscribers to the Standard and Premium plans have always been able to share their accounts with people who live in the same house or apartment, but outside sharing was prohibited.
Netflix is now making it harder to share passwords by monitoring accounts, but it's doubtful if this increased attention will have much impact. The company is trying out a plan that allows subscribers to add an extra member to their account by paying an additional fee. Although they've only begun this in a few countries, it won't be long before the plan spreads to the United States if it's successful.
Viewing May No Longer Be Ad-free
As Netflix has lost subscribers and the cost of licensing for video streaming content has increased, Netflix is looking for other ways to replace the lost revenue, and they have indicated that they plan to introduce an ad-supported tier in early 2023.
It hasn't been decided how the ads will be placed. Would they be only at the beginning and ending of the content or TV style with frequent interruptions, like Hulu plans?
One problem would be that Netflix might have to renegotiate their contracts with third-party shows like "Breaking Bad" and "The Crown." The studios that produced these show will probably want a premium increase of ​15 to 30 percent​ to share in the revenue generated from the ads.
Pros and Cons of an Ad-supported Tier
A subscription plan that offers content with ads may not be all bad. Here are the pros and cons of an ad-supported tier.
Pros
​Lower price​: Continuous price increases in the cost of each tier plan have undoubtedly been the cause of the loss of some subscribers. In addition, Netflix's competitors, such as Hulu, Peacock, HBO Max, Amazon Prime Video, Apple TV+, Paramount+ and Walmart+, all have cheaper ad-supported plans. If you've been one of those subscribers thinking about canceling your plan, you might be willing to downgrade if the cost is lower and you felt it was a better value proposition.
​Reaching another demographic​: Not all consumers insist on having ad-free viewing. Some subscribers are perfectly willing to put up with the ads if they were paying lower subscription fees. Netflix's ad-supported tier may be reaching this previously overlooked group of subscribers to expand their customer base.
Cons
​Ads can be intrusive​: Depending on how Netflix places the ads, they might harm the user's viewing experience and result in more subscribers canceling their plans. After several price increases in recent years, Netflix might introduce ads into the Standard and Premium plans in exchange for not raising prices in the future.