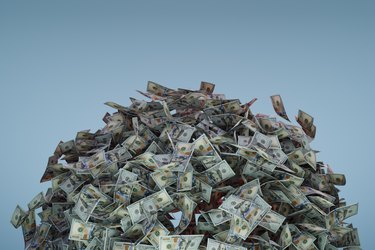 Amazon Prime membership is about to increase by $20, bringing the annual cost to ​$139 per year.​ For Prime members who have held a subscription since the service's launch in 2005, the latest price increase represents a $60 (131 percent) jump since the start.
The perks of a Prime subscription have evolved and grown. The continued expansion of Prime member benefits and Prime Video content is what Amazon cites as the reason for this year's price hike.
At the same time, as a result of the pandemic, other retailers have upped their e-commerce game. All things considered, is the latest price of Prime membership still worth it?
Inflation and the Price of Prime
For current members, Prime's price increase hits on March 25 for current Prime members. For first-time subscribers, new pricing for Prime membership begins February 18.
The annual fee for Prime membership breaks down to a monthly price of ​$11.58​, up from $9.92. This nearly ​17 percent​ price increase arrives while Americans are facing ​7.5 percent​ inflation.
With the cost of staples like food, housing, energy and transportation costs trending upward, Prime membership's increased fee may price it out of some budgets. That is unless a subscriber values the perks, services and conveniences enough to justify the annual fee of the subscription service.
Free Delivery and Other Shopping Perks
It goes without saying that free two-day shipping is a valuable benefit for Amazon Prime members – and it has expanded. Since 2016, Prime membership has offered free same-day delivery to 27 metro areas. Members willing to wait a few days can choose the no-rush shipping option to claim rewards on future purchases.
Shopping, shipping and streaming get all the limelight of Amazon Prime membership, but there is a lot more to take advantage of with your Prime membership.
Competition has grown since the pandemic, with retailers like Walmart and Target expanding their e-commerce services. Walmart Plus costs ​$98 per year​ and offers similar shipping benefits and competitive pricing. But Walmart doesn't have a Whole Foods Market partnership, Amazon Prime Day, Prime Try Before You Buy or Personal Shopper by Prime.
And don't forget about Amazon's stellar, customer-friendly return process.
If you shop on Amazon year-round (or even just at holiday time), the potential savings on shipping outweigh the membership fee, even with the price change. Other Amazon Prime benefits can compound upon those savings, depending on how much you use them.
Amazon Streaming Services
Amazon isn't the only player in the streaming game, by any means. But Prime membership delivers excellent streaming services at little to no additional cost to members.
Prime Video offers movies, TV shows, original series, live sports, offline downloads and multiple viewer profiles. You get a lot with this complimentary perk, and you can add premier channels like HBO if you want to pay the monthly fee for them. Competitors like Hulu start at ​$69 to $185​ annually for comparable services.
Amazon Music Prime is free with Prime membership and has over 2 million ad-free songs. Amazon Music Unlimited is a closer competitor to Apple Music or Spotify for music streaming libraries, playlists and features. However, it will cost Prime members ​$7.99​ monthly – a few dollars less than the other services.
Shopping, shipping and streaming get all the limelight of Amazon Prime membership, but there is a lot more to take advantage of with your Prime membership:
​​Prime Reading:​ Prime members can borrow anything in the Prime catalog for free to read on a Kindle or Fire tablet. You can also download a free new book every month from Amazon First Reads.
​Prime Gaming:​ Access free games, in-game content and subscription on Twitch.tv.
​Amazon Photos and Amazon Drive:​ Prime members have unlimited photo storage and 5 GB of cloud video or file storage.
​Amazon Prime Rewards Visa:​ Get ​5 percent back​ and exclusive financing with the exclusive member credit card.
​Prime Student:​ For just ​$69 a year​ with the price increase, students get the benefits of Prime membership in addition to special discounts and exclusive offers.
Amazon also offers a discounted subscription price of ​$5.99 per month​ for qualifying EBT and government assistance recipients. There is a lot more to Prime than what you see at first glance.
Prime's Worth Depends on You
Like any subscription service, Amazon Prime's worth is best measured in how much its features and convenience matter to you. You can certainly get some of the Prime member perks elsewhere, but it would be hard to cobble together a plan that does all that Amazon Prime does for any less of an annual fee, even at new 2022 rates.