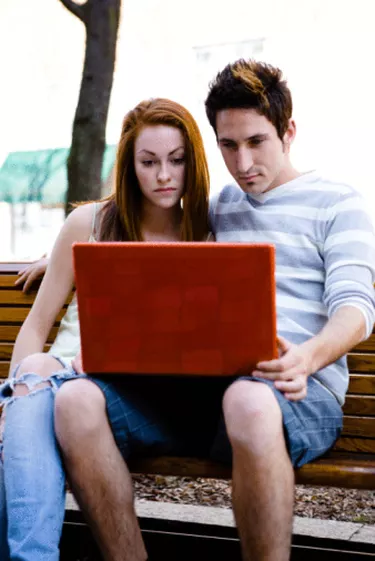 Slow dial-up is a thing of the past. Internet service providers are offering faster speeds to get you traveling on the information highway at prices that won't break your budget. Cheap Internet access is well within your grasp using well-established Internet providers or new start-up companies. Note: All prices are as of March 2011.
PeoplePC
At a surprisingly low cost of $6.47 per month for the first three months, PeoplePC allows you to surf the Internet on a dial-up connection. After the first three months, the price rises to $12.95, unless you opt for one of its prepay options. Prepayment can enable you to surf the Net for as low as $7.49 a month. Windows users of versions later than 95 can take advantage of the provider's accelerator technology for access speeds that can reach up to seven times the speed of regular dial-up.
PeoplePC also has a high-speed DSL Internet option starting at $14.95 for the first three months to select locations. DSL allows you to browse the Internet at up to 50 times the speed of traditional dial-up and use the phone while browsing. To determine specific pricing and offers for your area, enter your phone number and address in the "Check Availability" box on the "High Speed Internet" tab of PeoplePC's homepage (see References).
EarthLink
EarthLink dial-up Internet services are offered at $9.95 for the first three months, then $21.95 a month thereafter. The service comes with virus, spyware and hacker protection as well as a free homepage and many other tools to help you enjoy Internet browsing. The service includes accelerators allowing you to browse the Web up to seven times faster than traditional dial-up.
EarthLink also offers high-speed access cable and DSL options starting at $29.95 for the first six months and $14.95 for the first three months respectively. Availability varies by area and speeds range up to 250 times the speed of traditional dial-up access. Both high speed options come with the same protection and tools as the provider's dial-up services and, as a bonus, offer access to dial-up services, should you need them.
NetZero
NetZero offers unlimited dial-up access for just $9.95 a month. There is no trial period, so the price will not go up after a few months. NetZero services do not require a credit card. Dial-up services come with email and spam protection as well as video mail and video chat.
NetZero also offers accelerated dial-up for $14.95 a month with a prepay option that lowers the price to $9.95 a month. Accelerated dial-up comes with Norton Antivirus protection and a pop-up blocker as well as the benefits of its basic dial-up service. Accelerated dial-up will have you browsing the Internet at five times the speed of basic dial-up.
Juno
Juno's unlimited basic dial-up service is available for $10.95 and includes email and spam protection. No credit card is required and there is no trial period.
Juno also offers an accelerated dial-up option that will enable browsing speeds up to five times basic dial-up service. This option comes with Norton Antivirus, a pop-up blocker and the same features as basic dial-up. Price for this service is $14.95 a month. Your first month of service for Juno basic or accelerated Internet service is free.