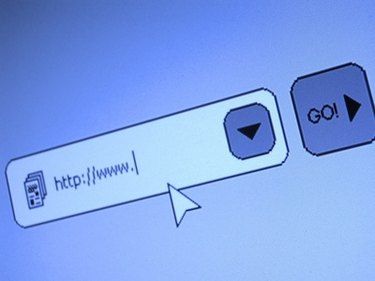 The immediate benefit to you when you access your phone account online is that it's fast and convenient. You can make payments and change plans with the click of a button rather than use snail mail or call customer service. Other benefits, however, not only serve you but your community also. Online billing saves wasted paper from monthly bills and conserves energy expended from processing, printing and delivering those bills. Most major carriers support "green" initiatives and offer customers access to their accounts online.
Step 1
Open your Internet browser. Type in the Web address to your phone company's website in the address bar, then press the "Enter" key. The Web address may be printed on your paper bill or statement. If not, call customer service to get it.
Step 2
Click on the link to access your account. The link is usually labeled with the word "My" or "My Account." Press the "Ctrl" and "F" keys to use the "Find" function to find "my" on the Web page.
Step 3
Type in your user name and password, then press the "Enter" key to log in to your phone account. If this is your first time accessing your online phone account, click the "Register" or "First Time User" button to set up a new user name and password.
Step 4
Click on the links to view the different aspects of your account, such as "Current Bill," "Payment History" or "Service Plan." Use the features and tools available to pay your bill, make plan changes, etc.
Tip
If you need help, call your phone company to speak with a live agent. Ask for guidance on how to register and use the website. Also, some major carriers offer both land-line local telephone service and wireless cell phone service. You may be able to access those services from the same website.
Warning
Make sure your Web page session is secure when you log in to your phone account. The Web address should have an "s" after the "http" protocol like so: "https."
Also, look for a "lock" symbol near the Web address bar, because that means Secure Sockets Layer (SSL) protection in use. Show the same care when accessing your phone account as you do when online shopping.