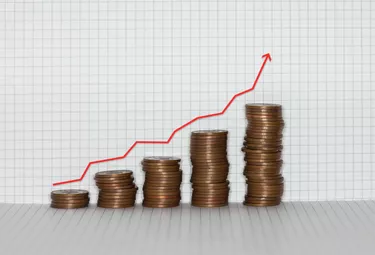 Cord-cutting was already prevalent before the pandemic, but with the lockdown, streaming services became the rage. Traditional TV shows weren't cutting it. People wanted original content as well as their old favorites. Streaming subscriptions took off.
But since last year, streaming price changes have gone against existing subscribers. Many streaming services are announcing or have implemented price increases.
Netflix Announces Price Increases
The pandemic is still keeping people indoors, with 86 percent of consumers focusing on online entertainment rather than in-person entertainment. But with the latest increase from Netflix and other streaming services, how long will subscriber growth last?
Although the Netflix subscriber base is two-thirds of the U.S., their penetration has continuously slipped 1.8 percentage points each quarter in 2021. Yet despite this, Netflix is raising prices.
In 2013, a Netflix standard plan was $7.99 per month. In January 2022, after numerous price hikes over the years, Netflix raised its rate again. They now sit at $15.49 per month.
Netflix justification for the monthly increases stems from the increased cost of original programming. Netflix is the third-largest purchaser of original video content in the U.S. They are surpassed only by Disney and Comcast.
Disney Raised Hulu Prices
Disney announced in 2021 that Hulu Plus Live would increase its cost by $5 a month. That brought the commercial free plan to $69.99 per month. In 2019, the monthly subscription fee was just $40.
The recent increase bundled Disney Plus streaming services and ESPN with Hulu. Hulu Plus Live now costs more than Sling TV, which is $35-$40 per month. YouTube TV is also less expensive than Hulu. A monthly subscription for YouTube costs $65.
But if you only want premium commercial-free Hulu, it'll cost you $12.99 per month. This is less than Netflix but doesn't have the amount of content that Netflix provides.
Many streaming services are announcing or have implemented price increases.
Apple Paid and Free Plans
Relatively new kid on the streaming block, Apple TV doesn't have the content to go up against the big hitters like Netflix or Amazon Prime. But Apple TV does have an affordable price at $4.99 per month. If you pay yearly, you can save 15 percent.
Another plus, if you're an Apple product user, is that you can stream anywhere. It plays on all Apple devices.
A price change for Amazon Prime went into effect in February 2022, and it wasn't good for consumers. Amazon raised its Prime membership for new subscribers. The new yearly rate went from $119 to $139. Current Prime members weren't immune. The same price change goes into effect for renewals after March 25, 2022.
But in fairness to Amazon, it offers more than just streaming original content. Amazon Prime also includes no charge shipping on selected items, shopping benefits, reading benefits and more. Amazon justified the yearly rate increase by saying they were expanding benefits.
Peacock has several plans available, including free, Premium and Premium Plus. The free plan is restrictive and doesn't offer the programing choices as the paid plans. You also have ads with the free plan.
Peacock's Premium Plan is $4.99 per month. It has the original programming it's famous for, plus an extensive movie and show library. One perk is the ability to watch NBC hit series the day after they first air on NBC. There are still some ads but not as many as with the free service.
At $9.99 per month, Peacock Premium Plus gives you everything the lower Premium plan does, except there are no ads. But you still see ads with sporting events like the Super Bowl and Olympics.
As of this writing, Peacock has not announced any plans to raise rates.
HBO Max Dropped Prices Temporarily
HBO Max lowered their prices 20 percent during January 2022. The discount only took place in January, but the deal lasts for a year. The regular non-discounted monthly rate for the ad supported plan is $9.99. The ad-free non-discounted plan is $14.99 per month.