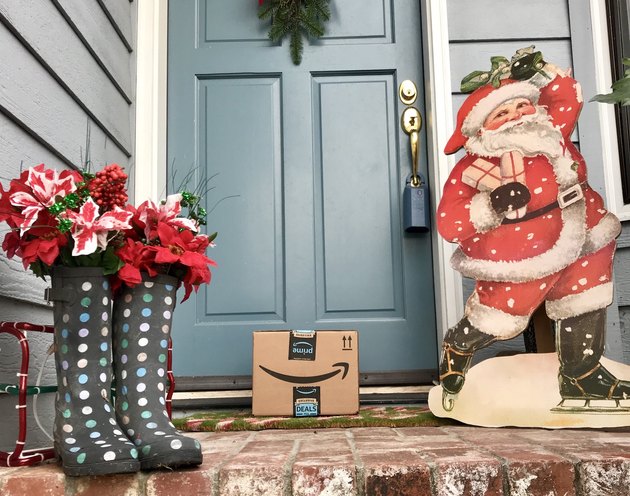 Some hard deadlines are coming up from the U.S. Postal Service. The 2017 holiday shipping dates guarantee that your package will arrive by Christmas, but only if you get it in the mail fast — including as soon as this week. Amazon shoppers got a different surprise: The megacompany just announced that not even Christmas Eve is too late to get your shopping done.
Amazon Prime members will now be able to get free same-day delivery and one-day shipping in over 8,000 locations, up from 5,000 this month and just 1,000 in April 2016. If you order something by 9 p.m. local time, Amazon can deliver to your door within two hours if you live in a Prime Now-supported area. (Same-day delivery needs an order by 9:30 a.m. local time.) Check for a logo on eligible product pages to see how soon you can get it; non-members can also pay extra to get the same fast services.
Prime membership obviously confers a lot of benefits, but make sure you're really getting what you want from it. Speaking on WNYC's podcast Note to Self, lawyer Lina Khan points out that 90 percent of Amazon Prime subscribers don't price-compare anymore. Meanwhile, Amazon may represent as much as 40 percent of all online commerce sales. This gives Amazon less incentive to actually offer you the best deal, even if you could get it delivered super-quick.
So keep an eye on all your options, including supporting local businesses, which may also deliver. But if you don't figure out the perfect present before Christmas Eve, chances are you're not totally out of luck.