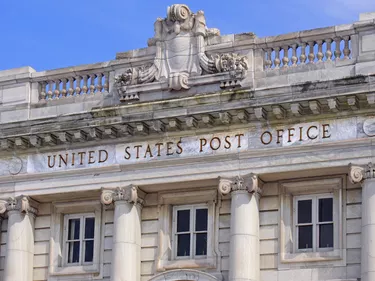 The U.S. Postal Service allows you to insure the contents of letters and packages against loss or damage up to $5,000. Items sent by Priority Mail are automatically covered up to $50, and those sent by Priority Mail Express are covered up to $100 with no charge. The insurance cost is determined by the value you declare for your package. Additional coverage, or coverage for other classes of mail, is available for an extra charge. The USPS has a free online calculator to determine the cost.
Calculating the Cost
Visit the Postal Price Calculator at USPS.com, and enter details about the item you plan to send: destination country, the ZIP code where the item will be mailed, the destination ZIP code, the mailing date, the type of envelope or package, and the weight. Based on those details, the calculator will provide your mailing options. Select one, and you'll be taken to the "Extra Services" page. There, check "Insurance" under "Protection in Transit," and enter the amount of coverage you need. Click "Continue," and you'll see the cost of the insurance.