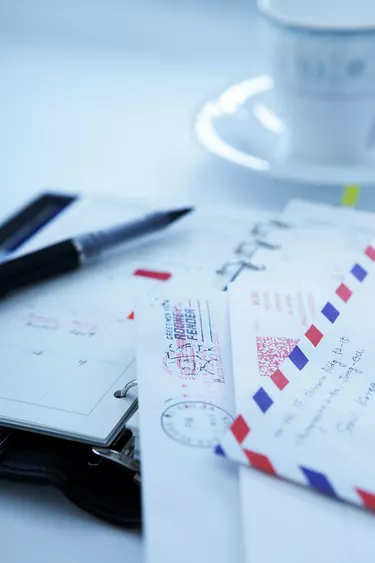 Letters sent using priority, certified, registered, insured and express mail have a unique number assigned when you print the label. You can use the number to track the item's location or receive automated delivery notifications. A letter without a tracking number, such as one sent by first class mail, cannot be traced using that method.
Tracking Mail
Tracking is free when you purchase priority, priority express and certified mail service. Type in the tracking number online or ask a postal employee to do it for you. Each time the number barcode passes through a mail processing center, its location is recorded. Knowing the last location will help employees find the letter.
If the letter cannot be found, file a claim using the tracking number. Priority items are automatically insured for up to $50 and priority express up to $100. You will need to provide receipts for actual value. With documentation of your lost envelope, you will be able to resend the letter using the same service at no charge. Keep copies of letters and receipts sent through the mail so you can replace them if necessary.
Registered Mail
Registered mail is a service intended for valuable items. These letters take longer to arrive at their destination because they are handled manually and kept in a locked area at each post office or processing center. They have to be signed for by each employee who handles them and the final recipient. Registered items have a tracking number that can be followed online. If lost, you will present the tracking number and file an insurance claim. Losing a registered piece of mail often results in employee termination, so anyone who handles it will be very careful not to lose it.
First Class Mail
The United States Postal Service handled 155.4 billion pieces of mail in 2014. With that volume letters can become lost. They slip under a seat in a delivery vehicle or out of a mail-cage in a shipping container. Eventually, most find their way back into the system and simply are delivered later than expected. Since first class mail doesn't come with a tracking number, however, a lost item can't be traced. If your letter does not reach its destination within a week and it is important, resend it.