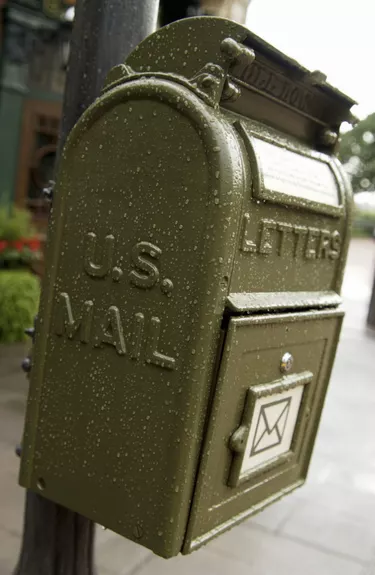 USPS First Class Mail service is the cheapest way to mail large envelopes and small packages that weigh 13 oz. or less. If you order your postage on the USPS website or though eBay and Paypal you will also get delivery confirmation for just 18 cents instead of the 75 cents you pay at the Post Office counter and your mail carrier will pick it up for you. Your package or envelope will arrive at its destination in just a few days using first class mail and cost several dollars less than priority mail.
Step 1
Use a postal scale to weigh your package or envelope that you need to ship cheaply to make sure that it weighs 13 oz. or less to mail it using the USPS First Class service Option.
Step 2
Seal and address your envelope. Print a shipping label from USPS.com or the paypal merchant services website. If you do not use internet you can apply stamps, but you will not receive delivery confirmation unless you purchase it at the Post Office for 75 cents.
Step 3
Place your small package or envelope in your mailbox and raise the flag so that your mail carrier will pick it up and send it on its way.
Step 4
Order free shipping supplies at USPS.com and your mail carrier will deliver your supplies to your mailbox or your door. You can also order stamps through your carrier. Just place a check in your mailbox made out to postmaster, indicate the denomination, and how many stamps you want. Avoid standing in line at the post office.
Tip
All mail picked up from mailboxes is sent to a processing plant the same day. If a carrier misses their truck, they must drive your mail to another facility. Taking your mail to the post office does not mean it will get where it is going faster; in fact, if the post office is closed, it will get where it is going faster by having your carrier pick it up. Delivery Confirmation allows you to track your package and confirm its delivery.
Things You'll Need
Large Envelopes

Printer (optional)

Computer (optional)

Postage scale
Warning
Items sent first class over 13 oz. will be returned for additional postage. If your flag is not raised, your carrier does not always stop if you do not have mail. Always raise your flag for outgoing mail. Items placed in priority shipping boxes must have priority postage.