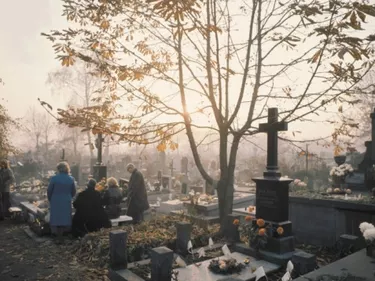 The state laws of Ohio are explicitly clear about the guidelines of indigent funerals. The rising cost of funerals means families faced with unexpected deaths may not be able to afford a funeral for their loved ones. Prior to 2001, the state of Ohio paid $750 for the funeral of an indigent person claimed by the family. The law was repealed and the cost, as of 2011, falls upon the cities and municipalities of the state.
Institutionalized Clients
According to Section 5121.11 of the Ohio Revised Code, the state pays for the funeral or cremation of residents and patients of state-funded institutions, such as mental hospitals and prisons, whose bodies aren't claimed by family or friends. This doesn't include those bodies turned over to medical teaching colleges. The state law also requires that a grave marker be placed upon the gravesite. The marker is engraved with the person's name, age and the date he died. The marker is constructed from metal, concrete or stone.
Unclaimed Deceased Hospital Patients
Patients who die in the hospital and go unclaimed by friends or family also receive a burial at the expense of the state. Ohio pays for the burial or cremation and places a grave marker at the gravesite. Unclaimed deceased hospital patients are treated just as those residents or clients who died, unclaimed, in penal institutions and state nursing homes and mental hospitals. If a body in a city or municipality remains unclaimed, it's the duty of the city or municipality to provide a basic funeral or cremation for the deceased person.
Delivering Unclaimed Bodies to Medical Research Colleges
When a body is unclaimed, the coroner or other acting official has the right to contact the professor of anatomy at a chartered medical college or the secretary of the Ohio Embalmers Association to offer the body as a teaching aid. The body must be unclaimed for a period of 36 hours before officials can transfer it to the professor or state board of embalmers. To claim the body, a written application must be received from the inquiring party. The expenses for transporting the body are paid by the accepting school or board. The body of any person who died of an infectious disease can't be offered for medical learning.
Funeral Expenses for Indigent Persons
According to Section 9.15 of the Ohio Revised Code, when a body is claimed by a person who is indigent and can't afford to pay for a funeral or cremation, the township or municipality officials must still pay for a basic funeral or cremation. If the remains are buried, a grave marker of stone or concrete is also put in place and engraved with the person's name, age and date of death.