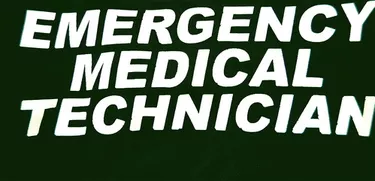 Often called "first-responders" due to their quick arrival at the scene of an emergency, emergency medical service (EMS) workers are trained in first aid and transport victims of illness, accident, injury or crime to a hospital or doctor's office. Also called emergency medical technicians (EMTs), EMS personnel work in a fast-paced field and often have non-traditional working hours.
Facts
In its 2009 report on salaries across the country, the U.S. Department of Labor's Bureau of Labor Statistics cited the nationwide average for EMS rates as $15.88 an hour. EMS staffers had multiple opportunities to seek higher pay through one of the BLS' top-paying industries for the profession. Leading the country was the mining support industry, paying EMS workers an hourly rate of $26.63. Also paying higher-than-average was the waste treatment industry at $24.81 and state government at $23.83 an hour.
Location
Hawaii topped the nation as the highest-paying state for EMS salaries, offering an hourly mean wage of $22.78. Following closely was Alaska with an hourly rate of $22.42. Oregon at $20.78 and Washington at $20.11 also offered salaries above the country's average. On the East Coast, Maryland placed fifth, paying its EMS workers $19.79 an hour.
Considerations
Emergency services personnel are licensed on a per-state basis. Each state determines the number of hours, education and training for EMS personnel, including the different levels of EMT training (basic, intermediate and paramedic). EMS workers may be required to take exams for licensing, undergo criminal background checks and submit to drug and alcohol tests. The minimum requirement to start the path toward earning a salary as an EMS is usually a high school diploma or equivalent.
Outlook
The U.S. Department of Labor Bureau of Labor Statistics projects continued average growth in the employment of EMS workers, expanding 9 percent and adding 19,000 jobs across the country through 2018. The BLS recommends prospective EMS workers seek post-secondary education and voluntary certifications for the best salary opportunities.