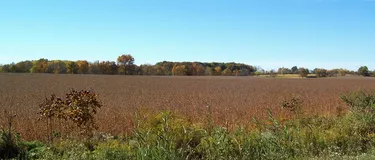 Phlebotomists are responsible for drawing blood from patients and blood donors. After collecting blood, phlebotomists label the tubes or bags and pack them for safe transport. Phlebotomists also enter information into computers, and some deliver specimens to laboratories. The amount a phlebotomist makes per hour in Michigan varies by city.
Certification
The state of Michigan does not regulate the occupation of phlebotomy, but job postings at the job search website Indeed.com indicate that many employers require phlebotomists to hold certification from a professional organization, such as the American Society of Phlebotomy Technicians or the National Phlebotomy Association. Certification requires completing a training course and passing an exam. The credential provides evidence of a certain level of competency and skill.
Comparisons
Phlebotomists earn varying median salaries in Michigan depending on the city. Those in Traverse City, for instance, were making a median salary of $26,500 per year in January 2011, translating to about $12.70 per hour, while those in Detroit had an average salary of $30,930, or about $14.90 per hour. Phlebotomists earned an amount between these figures in Marquette, with an annual median salary of $26,520, in Benton Harbor at $28,270, in Flint $28,410, in Bay City, $29,020, and in Lansing, $29,740. Phlebotomists in the middle 50 percent of earnings in this group of cities were making $23,850 to $34,250 per year, or about $11.50 to $16.50 per hour.
Nationwide Rates
The nationwide median wage for phlebotomy workers was $29,330 in January 2011, or about $14.10 per hour, similar to the pay rate in many Michigan regions. The middle 50 percent range nationwide was $26,400 to $32,490 per year, or about $12.70 to $15.60 per hour.
Specifics
Indeed.com listed about 100 job openings for phlebotomists throughout Michigan in January 2011. Positions were available in hospitals and plasma resource centers; temporary agencies also were looking for phlebotomists. Hourly pay rates ranged from about $10.60 to $18.20 per hour. First- and second-shift jobs were available, and some required working every other weekend and participating in a holiday-coverage schedule. Aside from phlebotomist certification, many employers required a high school diploma or equivalent, excellent customer service and interpersonal skills, basic computer skills, a certain level of physical fitness and certification in cardiopulmonary resuscitation, or CPR.