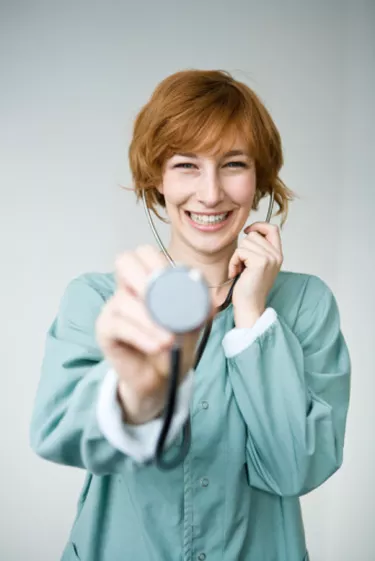 Licensed practical nurses (LPNs) are nurses who work under the direction of both physicians and registered nurses (RNs) at hospitals and other medical clinics. While the wages for an LPN are not always high, LPNs can find the highest-paying jobs based on the type of facility in which they wish to work, by their location and by pursuing higher education.
Medical Facilities
Most LPNs work in medical facilities such as hospitals and clinics. Both general medical and surgical hospitals offer wages lower than the overall national average salary for LPNs, which is $40,900 as of May 2009. The Bureau of Labor Statistics states that nursing care facilities, home health care services and community care facilities for the elderly all offer higher average salaries at $42,320, $42,300 and $41,950 respectively. Dental offices also pay higher salaries for LPNs at an average of $43,220 annually.
Other Industries
LPNs can seek higher-paying jobs in other industries outside of medical facilities. The Bureau states that in office administrative services the average salary for an LPN is $42,730, while those working in rooming and boarding houses earn $45,530. LPNs working in activities related to real estate earn an average salary of $45,600 a year, and those in employment services earn the highest salary average of $46,190 a year.
Location
Certain areas in the United States offer higher wages for LPNs due to demand and/or cost of living. The Bureau names Salinas, San Jose, Oakland and San Francisco, California as the nation's top four highest paying metropolitan areas for LPNs with salary averages ranging from $56,920 to $59,670, followed by Albuquerque, New Mexico at $56,080. Connecticut is the country's highest paying state for LPNs with an average salary of $52,300, followed by New Jersey at $50,350 and Rhode Island at $50,010.
Advancement
The Bureau of Labor Statistics states that LPNs working in nursing homes often have the opportunity to advance into higher-paying roles, such as charge nurses, who oversee the work of other LPNs. An LPN may also increase her wages by seeking credentials and certification in a speciality field such as IV therapy, gerontology or pharmacology.