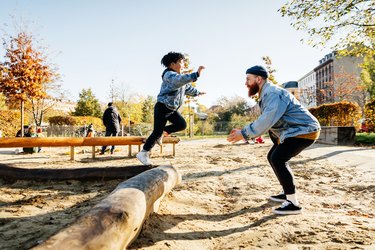 If a child you love has arthritis, you know they face many challenges beyond the physical due to the limitations of their condition. That's why there are arthritis scholarships for college and other essential services. Thankfully, many scholarships and funds are available for children with arthritis. They come from various organizations, including Arthritis Foundation scholarships, Juvenile Arthritis scholarships, JIA scholarships and more.
Arthritis Foundation Scholarship
Every year, the Arthritis Foundation gives away the Arthritis Champions Scholarship. This scholarship awards ​$5,000​ per academic year to pay for tuition, books and other university fees (not room and board). To be considered eligible for this scholarship award, applicants need to have a doctor-diagnosed arthritic or rheumatic disease and be a United States citizen. They can be earning an undergraduate or graduate degree but must be enrolled in school full time. The award is for up to four years but may be less.
They must have and maintain a grade point average of at least 2.5 for the Arthritis Foundation to consider them academically qualified for the scholarship. Most importantly, students interested in receiving this award need to demonstrate how they have been an advocate or role model within the arthritis community. If you're interested in this scholarship, the Arthritis Foundation provides a helpful list of common questions and answers for this scholarship.
Juvenile Rheumatoid Arthritis Scholarships
The Rheumatoid Patient Foundation is a 501(c)(3) nonprofit organization dedicated to advocacy and advancements to improve the lives of people living with rheumatic diseases and conditions. Every year, the Rheumatoid Patient Foundation offers several RPF college scholarships to students whose lives have been impacted by these illnesses.
One of the most generous scholarships for students with arthritis is from the Abbvie Foundation, whose parent company makes the drug Humira. The Abbvie Immunology Scholarship awards ​$15,000​ toward a bachelor's degree or higher (​$5,000​ for an associate degree), and it is a one-time gift. To be eligible, applicants need to be a U.S. citizens who plan to attend school in the United States. They must suffer from one of the conditions Humira treats (a doctor's diagnosis is required), but they do not need to be currently taking the drug.
The Juvenile Arthritis Conference is held annually. It brings together patients, their families, doctors, clinicians and other professionals to discuss exciting ideas and innovations in treatment. It also awards several scholarships for ​$10,000​ every year. They go to students suffering from an arthritic condition who are pursuing an undergraduate or graduate degree.
Regional Arthritis Scholarships and Other Scholarship Options
Individual schools and regional charities award scholarships to people with arthritis. Affiliated with the Arthritis Foundation, the Winterhoff Collegiate Scholarship awards up to ​$7,500​ for three years to a student with arthritis in the Southwest region of the United States. The Northern and Southern New England Arthritis Foundation Scholarships give one-time gifts of ​$1,000​ to students from New England who live with arthritic health conditions. Some schools also offer scholarships specifically for arthritis. Check with your college's financial aid office to find out.
Rheumatic and arthritic diseases are considered disabilities by the Americans with Disabilities Act. For that reason, college students suffering from them can apply for scholarships and grants for people with disabilities. While there are more of these types of scholarships, there is also greater competition since they are more inclusive.
Many organizations and charities have these types of scholarships. One of the most notable is the Wells Fargo Scholarship Program for People with Disabilities, which gives up to ​$2,500​ to students with disabilities to support their education.